5 Digital Marketing Experts Share Views on Predicted Trends for 2018
Posted in :
Expert Interview Series
on By
DrumUp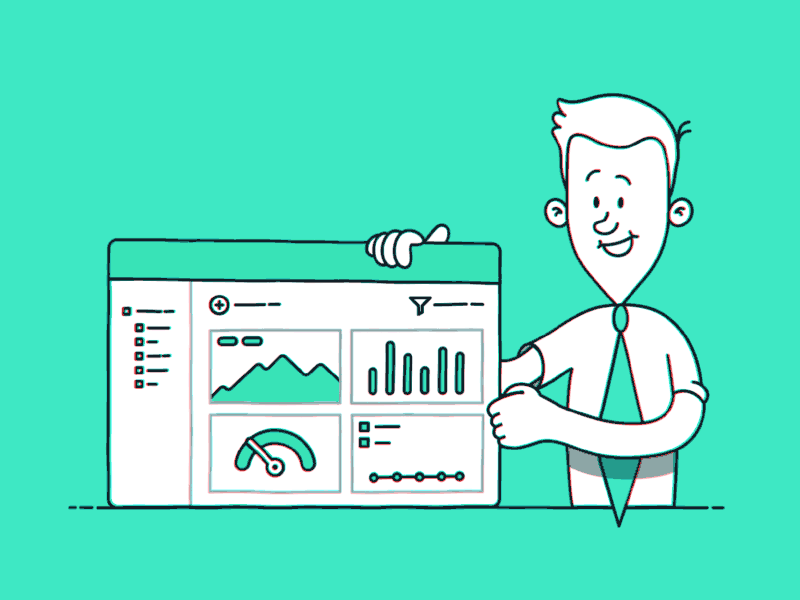 There's no certainty that yesterday's digital and social media marketing strategies will work tomorrow. In fact, in my digital and social media experience, full-blown trends that become mainstream, become ineffective and eventually die just as quickly as they come. To understand what the digital marketing trends you should focus on in 2018, we asked 5 digital marketing experts the following questions.
What are the 3 best digital marketing trends to adopt in 2018?
What is the best way to implement these trends?
How will blockchain affect digital marketing in 2018?
There's a lot of buzz about blockchain as a payment mechanism and how it might affect the digital marketing scene.
Some of our experts believe that 2018 won't see much development in that regard, while others on the panel have expressed their excitement for the potential that it holds. Read about this and more on this expert interview series.
Before we go into the answers, here is a short introduction to our expert panel.

Ron Sela
Digital marketing expert and social media influencer Ron Sela has acted as Director of Marketing for top companies such as Pagewiz, Klear and Dapulse. He now heads his own consultancy (RonSela.com) and has an influence marketing blog which has been named as the second best globally.

Aaron Ginn
A Silicon Valley Tech guru, Aaron Ginn is considered an early influencer in the growth hacking movement. Named in Forbes 30 under 30, Ginn specializes in product development, data science and digital marketing, and currently heads Lincoln Network, a community of like-minded technologists.
Gary C. Bizzo
Gary C. Bizzo has been an International Business Mentor to over 1000 entrepreneurs, leaders and investors. He's a published author and has been referred to as one of the 17 masters of Marketing & PR and an incredible resource for entrepreneurs by Entrepreneur Magazine, and is currently Founder/Partner at Kickstart Ventures Inc.

Eric Enge
Named US Search Personality of the Year and Search Marketer of the Year in 2016, Eric Enge has extraordinary SEO skills and has worked with several Fortune 500 companies. Enge frequently shares his expertise via several prestigious publications, some of which are Forbes, SearchEngineLand and CopyBlogger and is CEO of Stone Temple.

Aaron Agius
With over 14 years of making impact in the digital marketing space, Aaron Agius has worked with high-profile clients such as Coca-Cola, Salesforce and IBM. Agius is an experienced search, content & social marketer who excels at developing enterprise-level digital marketing solutions and is currently Managing Director at Louder.Online.
Ron Sela
1. What are the 3 best digital marketing trends to adopt in 2018?
Chatbots developed using AI technology is one of the top marketing trends in 2018. The chatbots can maintain conversations with customers using machine learning. It gathers information to improve its conversational skills over time. Leading brands like Facebook have already come up with their chatbot platform and chatbot. There are various tools AI based chatbot platforms like ChattyPeople, ManyChat, ChatFuel, and FlowXO which can be used to develop chatbots for websites and mobile apps.
Voice-controlled devices have brought a change to how brands used to develop their content strategy. Leading players like Amazon and Google have introduced their voice-based devices which have sold in millions. This has lead brands to shift their content strategy to include potential customers in this new audio-based channel. Companies are thinking beyond just simple narration and coming up with innovative techniques to engage the audience making it an important trend in 2018.
Predictive lead scoring is another essential trend which has changed the way marketers deal with leads. It produces more value than traditional lead scoring, accurately identifying the potential leads that can be converted to sales. Marketers can now prioritize their leads better and close deals with increased success compared to traditional lead scoring. The system adapts to changing market conditions to provide an accurate result.
2. What is the best way to implement these trends?
The best way to implement the changes is to develop a marketing strategy with timeline, objectives, and goals along with metrics to evaluate success. The company should create a marketing team that gets the responsibility to carry out the marketing project. The need may arise for collaboration with an external marketing partner who can help to implement the strategy and get access to resources. The marketing team should be aware and educated about the strategy and any specific technique that is going to be applied.
Marketing project management software can facilitate the implementation. It can be used to assign duties, manage campaigns, track deadlines, measure success and gather analytics for creating marketing insights. The results of the marketing campaigns can be measured using the metrics you developed like the number of sales or amount of readers who accessed the content. Changes should be made to the strategy based on insights and changing marketing conditions for better success.
3. How will blockchain affect digital marketing in the 2018?
Blockchain has already proved to be a disruptive technology which can enable real-time automation. The feature of smart contracts allows real-time universal updates which are accessible to all parties. The tamper-proof system is suitable for developing an automated process for formal client agreements. It can replace the multi-layer executive approval process to offer instant approvals eliminating any project delays. Blockchain can also be used to record each stage in the supply chain of contracts. The whole contract lifecycle can be accessed and used to automate supply chain processes like sourcing.
The system ensures that all data and transactions are entirely accurate and accountable creating a reliable and innovative way for marketers to engage with customers and provide improved service. It will also be possible to monitor products across their entire lifecycle and track down to the minutest detail. Blockchain automation will impact marketing strategies by providing a new way of company and customer interaction.
Aaron Ginn
What are the 3 best digital marketing trends to adopt in 2018?
Movement back towards 1-1 communication
Death of the "open platform"
Contact book is king again
What is the best way to implement these trends?
The number one priority should be building up your own direct communication with your customers. Social platforms are now unreliable and there is constant pressure to change algos which impacts organic marketing, forcing companies to paid marketing.
How will blockchain affect digital marketing in the 2018?
Probably will have limited to no impact on marketing as it is a means of contract formation and validation and the vision casting about blockchain hasn't come to pass. Most of marketing has focused on Bitcoin over blockchain but these haven't been marketing advances per say.
Gary C. Bizzo 
1. What are the 3 best marketing trends to adopt in 2018?
Brand marketing will replace Cause marketing. It's a different way of thinking but brings in the cause and ties it to the corporate vision. Just a different way of seeing it. In the past corporate responsibility to the community was the mantra. Now it's an executable brand philosophy that is more about how the company manages day-to-day operations.
Storytelling will be part of new long term play to keep people engaged. However it is done people want to follow the message. Video will continue to dominate the market.
Machine learning. Marketers will have to embrace the d=idea that they need data collection and analytic tools so they can see patterns and trends faster and quicker than the competition. Google is the leader in this.
2. What is the best way to implement these trends?
A company wide realignment in thinking
Use video to do the storytelling
Put some money into the best analytic tools then learn how to analyze the data
3. How will blockchain affect marketing in the 2018?
Marketers need to realize a change is coming in the form of blockchain and be prepared to pivot but I don't see blockchain making major inroads to the consciousness of marketers until the mass market adopts it. We are still a couple of years before prototypical blockchain will be advanced enough for adoption in everyday work.
Eric Enge
1. What are the 3 best marketing trends to adopt in 2018?
The continuing use of Machine Learning by Google is a big trend. What this is driving is three things:
Google is getting much better at understanding a user's query-intent.
Google is getting much better at understanding content depth and quality.
Google is getting much better at matching content to user query intent.
These trends mean that your business need to focus on creating content that Google will want to select to match up to your targeted search queries. The best way to do that is to focus on how you create the best user experience for someone who enters that search query. If you fail to match up with that, you'll have a great deal of difficulty in ranking for those queries. Broadly speaking, you can think of this as "aligning your interests with those of Google.
2. What is the best way to implement these trends?
More and more businesses will create apps for Google Assistant and Amazon Alexa. There are more than 400M active installs of the Google Assistant, and the Smart Speaker category is growing rapidly, with about 44M US households having one. Users are becoming more conditioned to use voice commands with devices as well, and this will drive more adoption of the digital personal assistants. By developing an app, you enable your business to reach large audiences that currently don't have that much competition as yet.
Feeding into the digital personal assistant (DPA) opportunity, is the role of featured snippets. When using voice commands to conduct searches via a DPA, you typically get only one response. The great majority of the time this result comes from the corresponding featured snippet that you'll get if you conduct a types in search on your desktop or mobile device.
As a result, learning how to obtain featured snippets is very important for your business. The basics are to map out common user questions related to your business. Then, create content that answers that question in a direct, and concise, manner. Then on the same page, have additional content that answers the related questions that Google may have. Google does value the more in-depth content, and our research shows that these types of pages are far more likely to get and keep featured snippets.
3. How will blockchain affect marketing in the 2018?
It will take time for blockchain to have a major impact on marketing, and this will unfold over time. In 2018, I'd expect that we'll begin to see some marketing applications that rely on blockchain begin to emerge. In the longer term, what blockchain has the potential to do is to eliminate the need for intermediaries in advertising. For example, programs like Google's AdSense program could get replaced, as advertisers will be able to deal directly with the web sites themselves, and the blockchain will provide them with the security needed to be confident in placing those ads.
Aaron Agius
1. What are the 3 best digital marketing trends to adopt in 2018?
The three I'm focusing on most in 2018 are content marketing for thought leadership, customer experience as marketing, and personalisation in marketing.
2. What is the best way to implement these trends?
For content marketing as thought leadership, I'm continuing to invest in blogging, guest posting and speaking. I'm also advising Louder's clients to think of marketing from the broader perspective of the full customer experience. As marketing gets more complex, it's not enough to think in channel-specific terms. Your SEO, content and PPC ads don't matter if your product isn't good or if you're letting new buyers down during the onboarding and activation processes. Marketing has to start thinking bigger.
Personalisation will continue to grow in importance as well, though implementing it can look very different, depending on your company and how you connect with customers. Personalisation might be as simple as incorporating better merge fields into your marketing emails. But it's also about better segmentation, CTAs that are hyper-targeted to specific pain points and even building out product features for a niched-down audience. There's no "one size fits all" anymore, whether you're talking about marketing or the broader question of product development.
3. How will blockchain affect digital marketing in the 2018?
Honestly, I don't think it's going to have that much of an impact in 2018. I think we'll start to see it in the future – in the way PPC ads are bought and sold, in particular. But I don't think adoption has been widespread enough yet to really affect marketing this year.
Note: This interview series was conducted by DrumUp's interns Adith Dinesh and M.R. Yadhaw early February 2018.