Content Sharing Best Practices for (Passive) Career Seekers
Posted in :
Content Curation
,
Content Marketing
,
Social Media Tips
on By
Disha Dinesh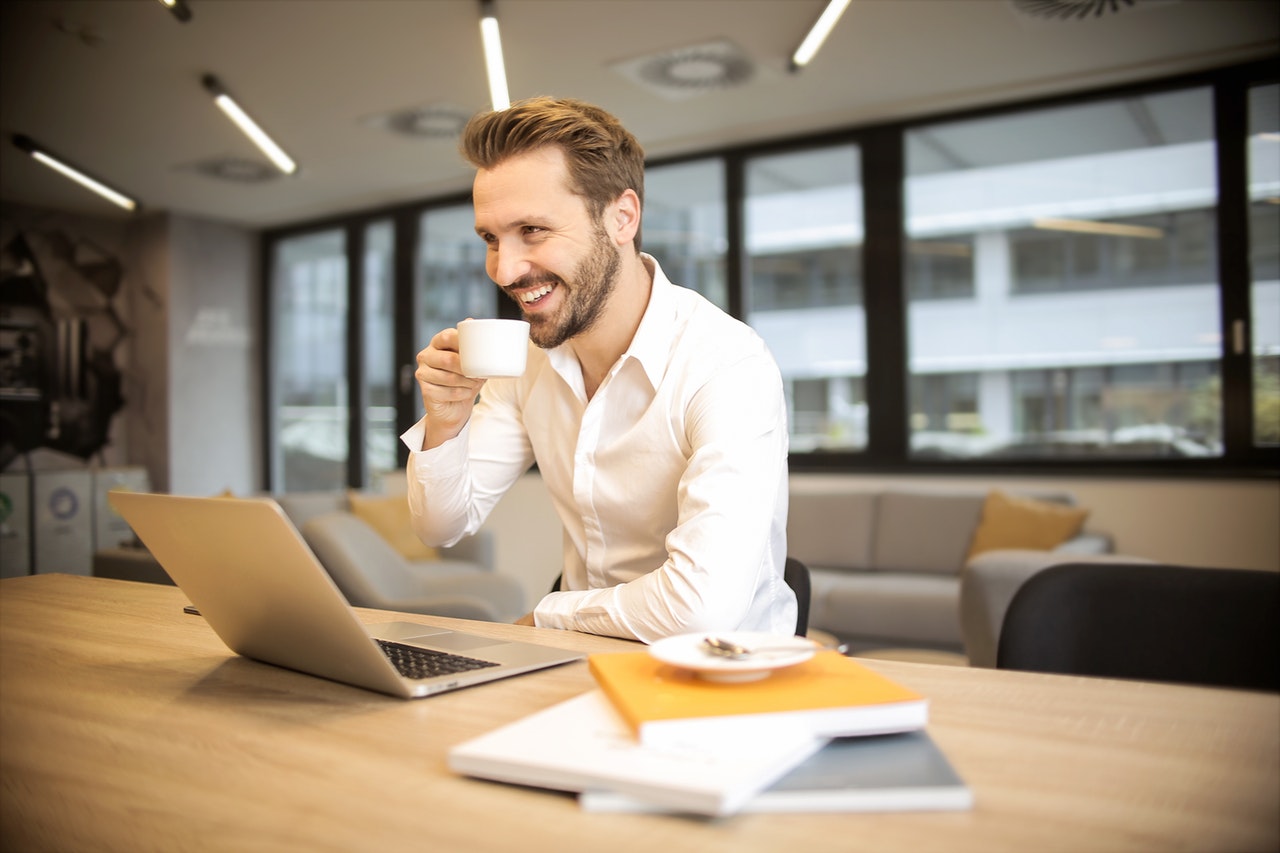 Passive job seekers are highly sought after by today's recruiters who struggle with finding active job seekers with the right profile and experience for specialized positions. As a passive job seeker, you have the potential to attract the best job opportunities that are available in today's market. And one of the smartest ways to attract such opportunities is through strategic content sharing. That's why we've put together a list of content sharing best practices for passive career seekers, which can be implemented with the support of a reliable content curation app.
Today's recruiters are active on social media platforms such as LinkedIn and Facebook, using which they search for the best candidates through advanced search and profile screening. Here's a list of attributes that they look for in your profile.
Experience managing similar responsibilities
Connections with relevant industry personalities
Recommendations that match your claims
Actual know-how vs superficial knowledge
Credibility, soft-skills and matching values
Through smart content sharing, you can check all of these boxes on recruiters' lists. Here's how.
1. Optimize descriptions on your LinkedIn, Facebook and Twitter profiles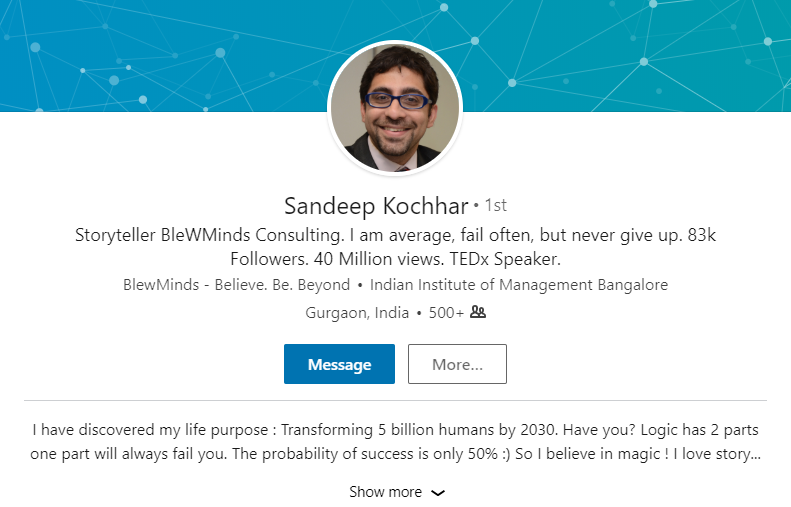 Your LinkedIn, Facebook and Twitter profiles represent you digitally. The overview of these profiles are critical in making an impression on recruiters, investors and others who look you up on the internet. Here's a list of tips that can help you tip the scale in your favor.
Take it home with the best possible headline that describes you well
Never leave a profile incomplete, it's a turnoff and an unused opportunity
Don't use selfies and photographs that cast you in poor light
Craft a concise and hard-hitting summary that illustrates your worth
Forgo jargon for ideas, solid understanding and proficiency
2. Curate and share industry news, discoveries and ideas on a regular basis
One of the smartest ways to make an impression is by actually knowing what's happening in your industry. Stay updated on the latest and share that info with your opinion on your social media profiles for personal branding. Here's how.
Add RSS feeds of credible news agencies, top blogs and your blog on a content curation app such as DrumUp. By doing this, you'll have the best content in your industry stored in one place.
Setup keyword based content curation streams on DrumUp, so you can curate content from other sources for which you haven't set-up RSS feeds.
Share these posts on your social media accounts with your opinion/comment to provide context for your social media followers.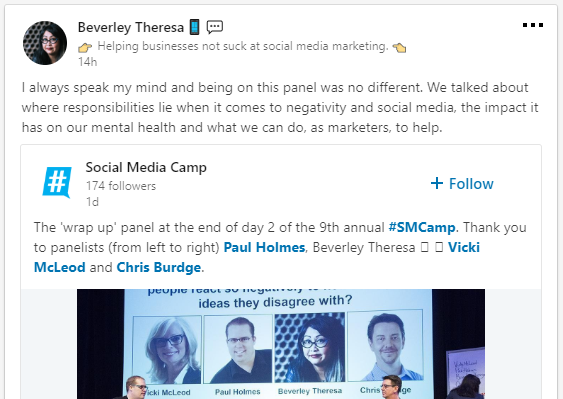 3. Initiate and engage in relevant conversations on social media forums
The easiest way to network on social media is by finding relevant conversations and participating in them. If you have something worthwhile to add to a conversation, it's very likely that the people participating in them will look you up, which you can verify on LinkedIn. By initiating and involving in industry discussions from time to time, you can amplify your visibility among recruiters on the platform. Here's how to do it.
Follow industry leaders who kickstart interesting discussions every now and then. Then follow other interesting people who participate in such conversations.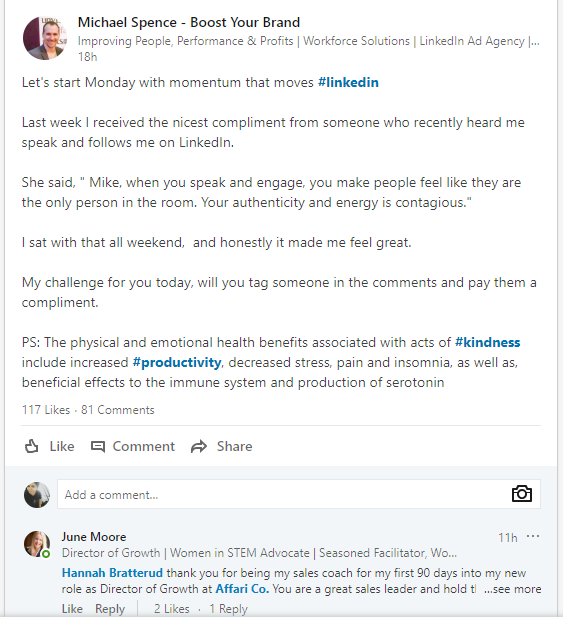 Find conversations on social networks and other forums such as Quora and forums specific to your industry.
4. Document your contribution, achievements and values via social media content
Recruiters have to screen so many profiles that are task-oriented because few candidates actually talk about achievements or contribution. By showcasing your work and skills, you can stand out among other candidates who simply list tasks that they have managed. Here's how you can showcase contribution and achievements.
Create a strong summary that speaks about your contribution to the companies for which you have worked.
Use numbers, graphs and references when describing your work at various organizations.
Craft your summary such that your work ethics and values shine.
Upload documents and decks that present actual examples of your work and contribution.
5. Build relationships with peers and popular personalities in your industry
Your network can earn you the best jobs. It's not only about what you know in today's world, it's also about who you know and get along with. Recruiters want to hire for culture fit and not just for skills. That's why it's important to build your network on social media. Here's how.
When you start out on Facebook, LinkedIn and Twitter, add your peers – classmates and workmates. Next, add alumni and managers whom you have worked with in different organizations.
Next, participate in conversations and network with new people. When you have engaged with them sufficiently, send them an invite to join your network.
Engage with the people in your network regularly and build a rapport with them. Remember, unless you activate connections, they'll remain connections and never turn into relationships.
Wrap
With the right content curated and the right social media connections, even your dream job can become your reality. This post suggests some great tips that can get you started.
Feature image by Bruce Mars via Pexels.com