Content Curation: 8 Top Experts Share Best Practices and 16 Actionable Tips
Posted in :
Content Curation
,
Content Marketing
,
Social Media Tips
on By
Disha Dinesh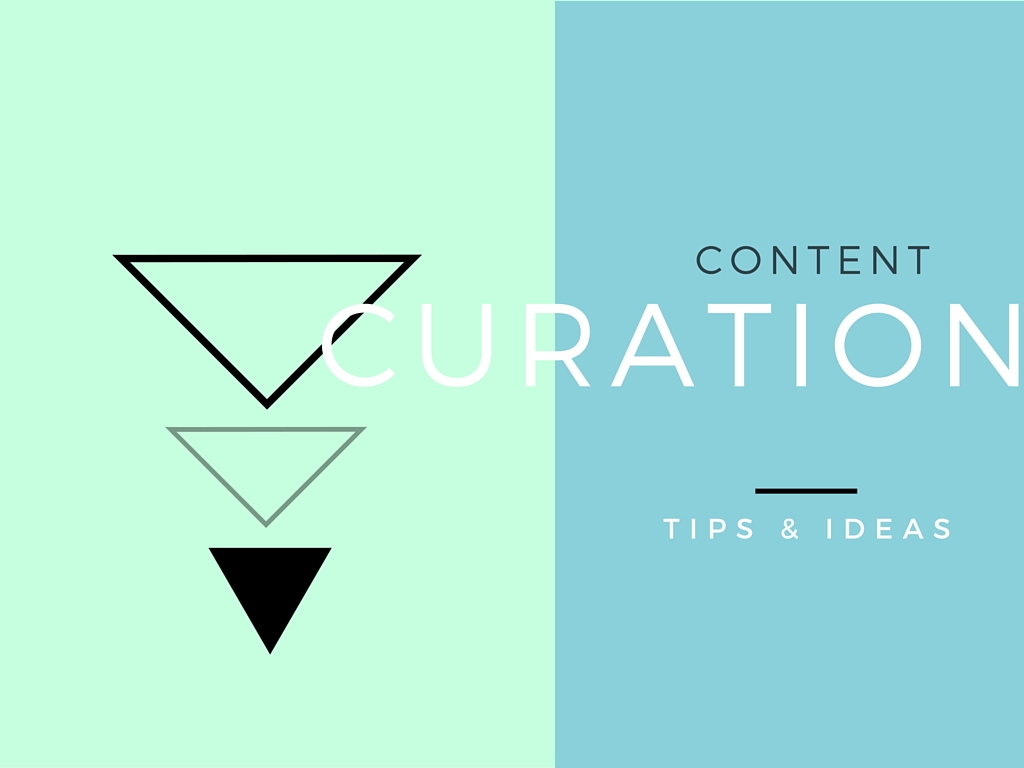 Content curation is now an integral part of any social media marketer's strategy, and if you read the following interviews, you'll see why. Social media experts across the industry are using content curation to consistently engage with their audience, build brand authority and also to keep abreast of the latest in their respective industries. To understand the specifics of how they are implementing content curation, I asked them the following questions.
Q1. How do you use content curation for Social Media & Content Marketing?
Q2. Why do you think Content Curation is essential?
Q3. Two tips for effective content curation.
I've accumulated a silo of ideas, methods and unique case descriptions that can very well inspire your next content curation strategy. Read on to explore them in detail.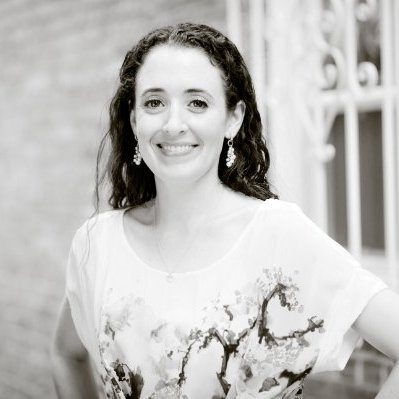 Shannon Furey
Public Relations Director
Q1. How do you use content curation for Social Media & Content Marketing?
As a communications and PR professional, managing content strategies is essential to effective social media and content marketing.
Much of our work and strategy development includes the following: 1) Identifying our target market and determining what information they are looking for. What do they like? What are their challenges? What will help them do their job better? 2) We then build out content maps that identify key messages that need to be integrated into our social strategy 3) Next, we built out a content calendar that organizes what content will be shared on our social channels 4) We then execute the posts outlined and monitor how our audience is responding to the content – i.e. what are the analytics looking like? 5) By analyzing current strategies and adjusting content development based on audience needs and wants, marketers are able to create flexible content curation systems that create engaging and insightful social experiences for end-users while also allowing the content creators to gain a greater understanding of their target market.
Q2. Why do you think Content Curation is essential?
Content curation is vital in creating consistent engagement on social channels. While it isn't possible to keep creating content, you could share relevant content to help your users.
Content curation also helps position you as an industry expert in the minds of your audience.
Q3. Two tips for effective content curation.
1) Build out calendars with the goal of populating social channels with diverse content from day to day. For example, we consider when a blog post is going to be posted and how and when it should be shared on Facebook vs. Twitter.
2) You could also determine which online channels are most effective for your overall goals, and focus your curation efforts on that channel. Is Twitter driving the most traffic to your website or perhaps Facebook News Feed ads are creating leads for your client's business. Understanding what is effective and where to focus your efforts will yield greater results.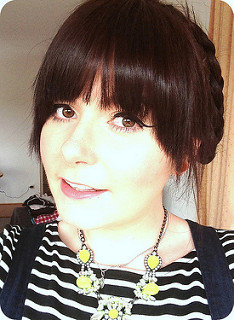 Charlotte Stringer
Social Media Marketing Manager
Q1. How do you use content curation for Social Media & Content Marketing?
In order to stay relevant to our global audience, we utilize content curation across different platforms in a variety of ways, catering to the quirks of each channel. For example, as Twitter is so fast-paced and constant, we use this to pull the best fashion and lifestyle news from across the web as it happens. By doing this we're able to be a credible source for lifestyle news and build our reputation within that field. On the other hand, content curation on our Instagram channel is a little different, as we want to use the platform to inspire our followers, both by re-posting their images and planning the week's feed in advance so that the overall aesthetic of the channel is consistent and appealing.
Q2. Why do you think Content Curation is essential?
Content curation is essential for two reasons. Firstly, you need to be posting all the time on the channels you're active on in order to appear genuine– it's incredibly difficult (and potentially harmful to your reputation) to do all of this on the fly, with no forethought or planning– and so by curating your content you are able to plan effectively, meaning your users get the information or inspiration they need at the right time. Secondly, content curation and re-purposing content that your users have created is an incredibly powerful way to connect with the people who are already looking up to you. It's a way to shine a light on emerging brand advocates and build a community, not just a faceless follower number.
Q3. Two tips for effective content curation.
1) Be prepared! Take the time to set goals for each of your channels and to really understand the followers that you have there, as well as the kind of new followers you want to attract; know your tone of voice and aesthetic and stay true to them.
2) Don't forget that in order to move forward and improve, or even recreate past successes, you need to also take some time to analyze why something did or didn't work. If you saw amazing engagement on a particular post, was that because of the time you posted it? The wording or imagery you used? Or because you connected with an influencer who was particularly relevant to your audience? Learn from your first, tenth, or even 10000000th attempt and keep going!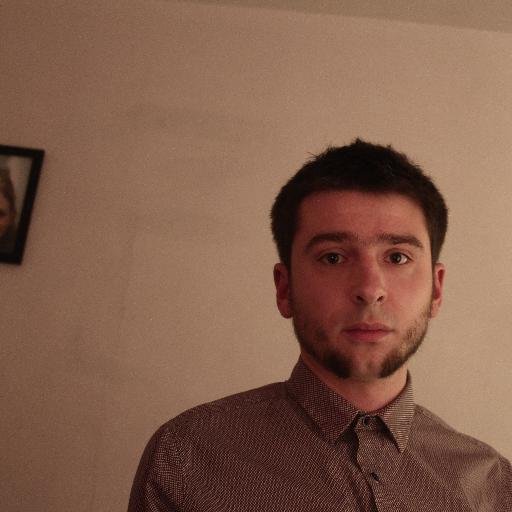 George Anderson
Lead Content Writer
Q1. How do you use content curation for Social Media & Content Marketing?
We use content curation on social media to share news in our areas of expertise. For us, that includes content about web design, web development, and all forms of digital marketing, with an emphasis on E-commerce.
Sharing influencer's work on social media is a great way to build relationships while also passing on relevant information to your followers. Sharing content from experts in your field increases brand authority in the eyes of your target audience.
For example, we recently retweeted an article from Inc.com. The article talked about how Brent Bellm, CEO of Bigcommerce, finds stress relief in biking 80 miles a day on weekends. We found the article inspiring because it showcased the human element in the Ecommerce world. We hoped it might encourage our audience to take time out to exercise and enjoy the beauty of nature.
We also retweeted an article by Nikolay Stoyanov, an up-and-coming SEO blogger. He wrote an article that listed 100+ tools to boost your SEO. This fit perfectly into one of our content niches—SEO. The article was massive and authoritative. Retweeting it helped Nikolay, our audience, and our own brand image.
Q2. Why do you think Content Curation is essential?
For anyone but the top 1% of content brands, content curation is essential for building brand authority and maintaining audience engagement. Unless you're a large news source like SocialMediaToday.com, it's hard to produce enough new content to sustain daily posting on social media. With content curation, you get to share the great work of others and educate your audience.
Q3. Two tips for effective content curation.
1) Follow the 10:4:1 rule on social media. For every 15 posts, 10 should be from other experts in your niche; 4 should be content from your own blog, and 1 should have a direct marketing goal like selling a service or driving subscriptions to your email newsletter.
2) Search hashtags on Twitter to find content in highly-targeted niches that are relevant to your brand. Also, don't overlook Pinterest as a search engine. Pinterest is a great aggregate of content that you know already has social value, because it's already been shared.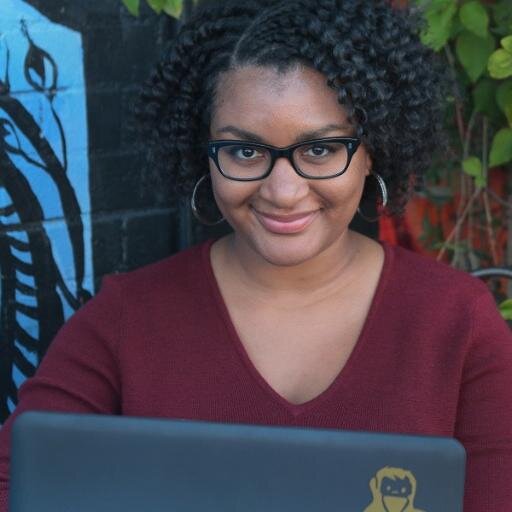 Alaia Williams
Business Systems Strategist
Q1. How do you use content curation for Social Media & Content Marketing?
I use content curation in a variety of ways. For my women entrepreneurs community channels, I like to share content about women business owners, the state of women in business as well as general business building tips and resources. We're a place people come to for insights and advice, so I like to serve up content from experts I respect who have high-quality content.
For my personal consulting brand, I like to share resources and make connections. People think of me as someone who has tried every tool or software out there, so when I share product reviews and comparisons or helpful articles from great sources, it helps cement that perspective in their minds. Also, when I do share my own content, its much more effective because of the trust that relevant and useful content curation has built with my followers.
Q2. Why do you think Content Curation is essential?
There are several reasons why content curation is important… The two I think are essential for people to understand are:
1) Curation positions you as an expert– someone who knows where to find the latest news and insights. You then serve it up to people so they don't have to dig and do the research. You help them feel smarter without them having to work any harder.
2) It's an opportunity to share content and remain active on your chosen platforms without constantly creating new content every single time you post. Also, people don't want to feel pitched to constantly, which can easily happen when you're only sharing your own content. Curating the best content for your audience makes your social media channels more dynamic and interesting.
Q3. Two tips for effective content curation.
1) Understand your audience and what they want. Serve up the kind of content they are looking for and become their go-to source. If mostly men follow your business account, for the most part, purses and lipstick might not be their cup of tea, even if you love them. On the flip side, if you find that people respond well to your fashion and lifestyle posts and not so well to your motivational quotes, you may want to up your fashion related content and pull back on the quote retweets.
2) Don't overdo it– your followers should still know who you are and what you sound like. Make sure you're sharing your own thoughts, ideas and commentary in addition to the curated content that you post.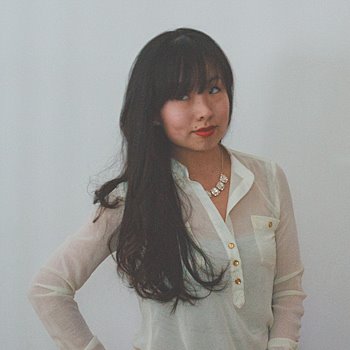 Annie Wang
Director of Digital Marketing Communications
Q1. How do you use content curation for Social Media & Content Marketing?
I use content curation to collect and summarize the most important and relevant topics in a rapidly changing tech industry. In my professional life, I use it to help our company stay up to date with news articles that would/could affect the way the we work and also to maintain client relationships. In my personal life, I use it on my food blog to share my favorite recipes for the week. My most popular blog posts are lists because many people do not have the time to go through thousands of blogs like I do– and I do it because it's part of my job!
Q2. Why do you think Content Curation is essential?
Content curation is essential because it is part of thought leadership and a public display of dedication to your career, company, or industry– because you are willing to stay on top of things to help your company and/or your clients excel. Curating content helps people navigate a loud, over-saturated world of information. The internet can be a big confusing place of information and readers are more likely to turn to people who are willing to help navigate these spaces for them.
Q3. Two tips for effective content curation.
1) Find content from places that are mostly relevant to your audience or segment of focus
2) Always use an RSS aggregation tool to help you collect and organize content.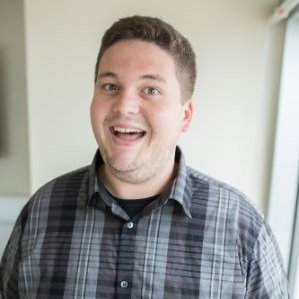 Jason Potts
Social Media Brand Coordinator
Q1. How do you use content curation for Social Media & Content Marketing?
We have a dedicated team of creative content marketers that study target audiences and their interests. This team hunts for content that could be helpful and relevant to the target audience, then we sift through that information and rework it to fit our content strategy and cater to our audience. We also study our target audience's engagement times during the day. This helps plan when to publish content. Post sharing we tag the companies that we have mentioned in our articles on social media to help with relationship building. For organizing articles, we use a content curation tool.
As a mortgage group, this is the kind of content we share– lists of home improvement ideas to increase home values with renovations written by well-known bloggers in our industry. These kinds of articles describe the renovations done and show before and after photos done by the blogger/homeowner. They also provide information the likes of the price increase of the home after the renovation has been complete– exactly what our audience needs.
Q2. Why do you think Content Curation is essential?
Content curation is important because it essentially shows your target audience that you're an expert in the field and that you are up-to-date with the helpful information that you provide. For example, our analytics may show that our Facebook traffic comes from people 45 and over, so sharing information about first-time home-buyers may not be the best use of our, or their, time. Whereas our Instagram and Twitter audience is made up of mostly millennials, where first home-buy pieces may be a better fit. Being able to dissect pieces of content and deliver them to your most valuable outlets will give you a higher amount of qualified leads, and prevent your audience from reading information that they may feel isn't as important to them; which in turn, results in higher retention rates. Curation can also help build partnerships/relationships with other companies and or well-known bloggers if you share their content. In return, you could receive massive help in promoting your content to audiences you haven't yet reached.
Q3. Two tips for effective content curation.
1) Get the right people to do content curation. A dedicated team of internal content marketers or an agency is best.
2) Take curated content and tailor it to different social media to keep audiences engaged versus having them see your social posts as "noise."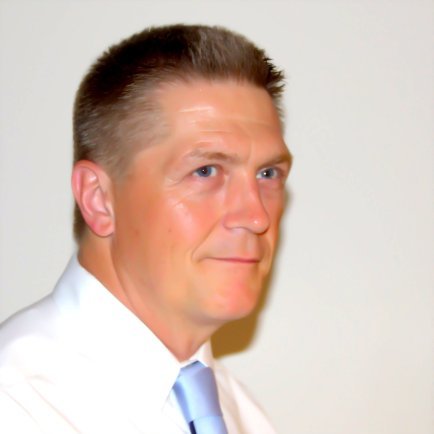 David Erickson
Vice President of Online Marketing
Q1. How do you use content curation for Social Media & Content Marketing?
I use curation to provide more value to and supplement my own original content.
I compile third-party articles that I find interesting from my daily reading. Every morning I schedule them for sharing on social channels. This is rotated with links to original posts.
Including valuable content from other sources positions us as a go-to source for industry information, lends more credibility to our own content, and demonstrates that we're not all about promoting our own content 100% of the time.
The also serve as talking points on my weekly podcast.
Q2. Why do you think Content Curation is essential?
Content curation is essential to give people a reason to follow you on social media and to continue to pay attention to you. If they know you share good content from a variety of sources, it will be much more efficient for them to follow you than to try and track a bunch of different sources themselves. The Internet, after all, needs a good editor.
Content curation is also a great way to network and build relations within an industry. People like it when you share their content.
Q3. Two tips for effective content curation.
1) Identify a handful of relevant daily newsletters you trust that include links to third party sources. I subscribe to a handful and have found it to be efficient.
2) Call out the individuals who created the content you are curating by @ mentions, tagging on Facebook or giving them a heads-up via email. People really appreciate it when you share their content and will make them more likely to pay attention to you and, perhaps eventually, share your content in return.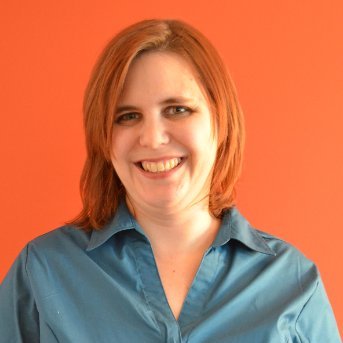 Julie Graff
Social Content Liaison
Q1. How do you use content curation for Social Media & Content Marketing?
As a social media specialist for a digital marketing agency, I use content curation every day for both our agency and for clients. I share most of the curated content on Twitter, making sure we have enough content to tweet several times a day. I use tools to view lists I have created. I have one called "Trusted Experts." These are people who are influencers in digital marketing and whose content I trust to be of quality. I scan this list every morning for content that interests me and that I feel might be interesting to my audience. Even though I'm curating mainly from these trusted experts, I read the article before I share to ensure it's accurate, representative of our beliefs as an agency and interesting.
Q2. Why do you think Content Curation is essential?
Content curation an essential part of social media marketing because you need to have something other than your own content to share with your followers. If you are constantly using social media to only promote yourself, you will irritate people and will have trouble growing your network. It also helps you engage with people on social networks and build relationships. If people see you are curating their material, it may persuade them to follow or interact with you.
Q3. Two tips for effective content curation.
1) Make sure you are curating content from people you trust to write quality articles and that you actually read what they have written rather than blindly retweeting. Even if an influencer is at the top of his/her game, you may not agree with everything they say. Remember, whatever you share is a reflection on you.
2) Rather than simple retweeting or sharing something as it was originally shared, add your own commentary. For instance, the other day I shared an article about ways to get the most out of LinkedIn as a business. The article in question was very relevant and lined up with the advice I usually give, so I shared it, but I also added a comment that businesses should also consider publishing directly to LinkedIn, a piece of advice that was missing from the original article.
Let's wrap up with that excellent idea. All of this information on content curation is now in your hands, and I'd love to hear about what you've decided to do with it.