8+ Campaign Ideas to Increase Social Media Brand Awareness
Posted in :
Content Curation
,
Content Marketing
,
Others
,
Social Media Tips
on By
Disha Dinesh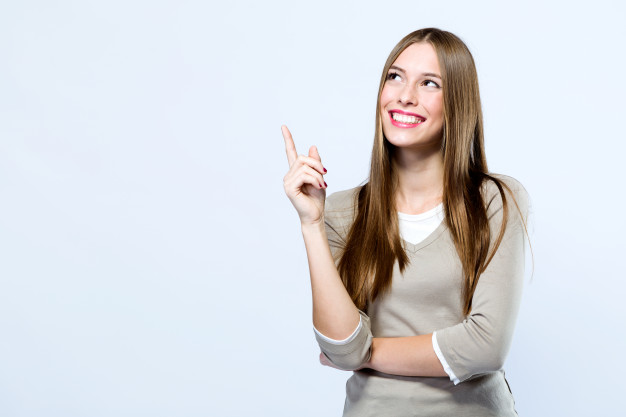 The most advantageous feature of social media is that it connects you with people all over the world. Essentially, you could extend your business to thousands or millions of new people. And that's exactly what big brands and meteoric startups are now doing, quite successfully. There's no dearth of customers anymore. In fact, brands have begun to acquire customers who yield to impulse buys and luxuries on social media. There's no definable limit to the market size for many businesses that have been established in this golden age. And there's nothing preventing you from being one too, especially when armed with a reliable social media manager app.
We've had an eventful year on social media so far, with both scandalous and heartwarming events, many of them driven by notable marketing factors. Here are 8 campaign ideas (inspired by such events) that you can use to increase brand awareness.
1. Use target audience interests to create quirky & engaging concepts – Avoracle by Lidl UK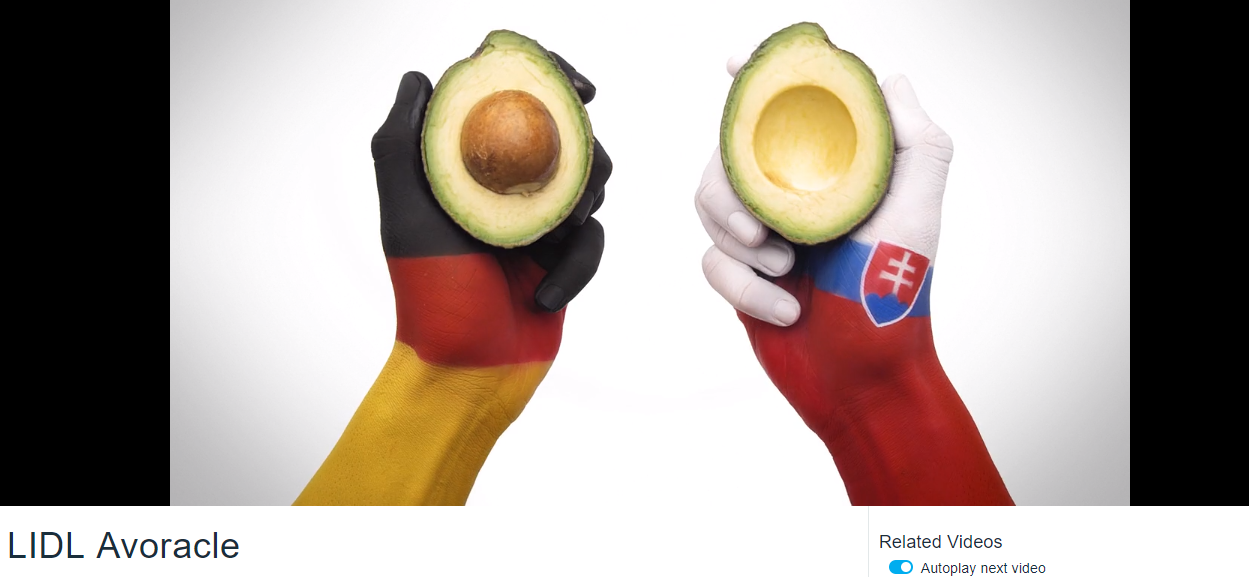 Apparently, Avocados are the only fruits with enough MUFAs (Monounsaturated Fatty Acids) and plenty of vitamins and minerals (20 to be exact) to fulfil our dietary requirements. It's no surprise that they're insanely popular among health and fitness enthusiasts. Lidl, a popular supermarket chain in the UK, used this fact to drive a social media campaign to increase brand awareness.
The campaign predicted winners of soccer matches by slicing Avocados and watching which hand held the piece with the fruit's pit (seed). The delightful campaign was well-received on Twitter and Facebook.
2. Connect your USP to a disruptive social media activity – KFC's 11 Herbs & Spices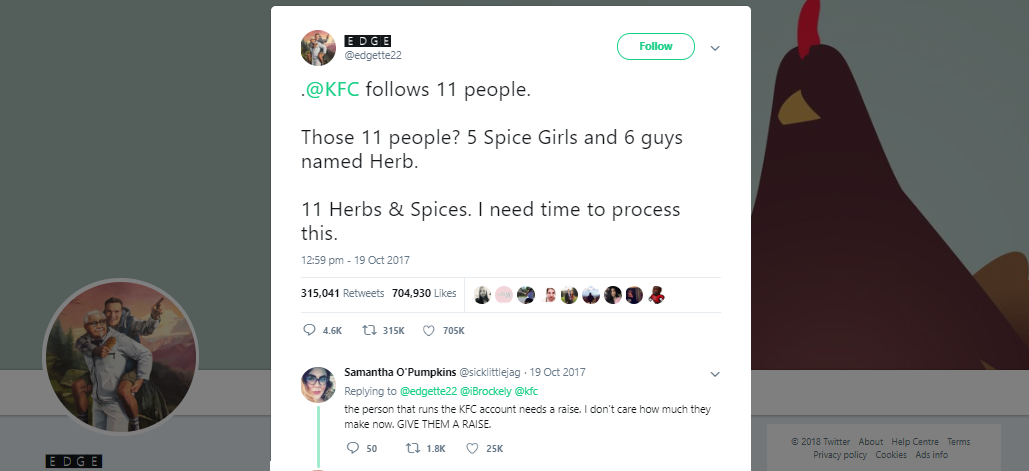 Disruptive does not necessarily mean loud. In September 2017, KFC's creative agency, Wieden + Kennedy performed an amazing social media stint. They made it such that KFC's Twitter account follow only 11 people on Twitter – the 5 original spice girls and 6 dudes named Herb symbolic of KFC's infamously secret recipe of 11 spices. The first to notice was Twitter sleuth and social media manager Mike Edgette. His tweet revealing this amusing secret was met with an explosion of activity directed at KFC's Twitter account.
And Wieden + Kennedy didn't stop there. They released a painting of Mike Edgette riding Colonel Sanders' shoulders with a signature drumstick in his hand, to capitalize on the publicity. No prizes for guessing what ensued.
3. Piggyback on an event's buzz by connecting it to your brand – #itaddsup by TD Ameritrade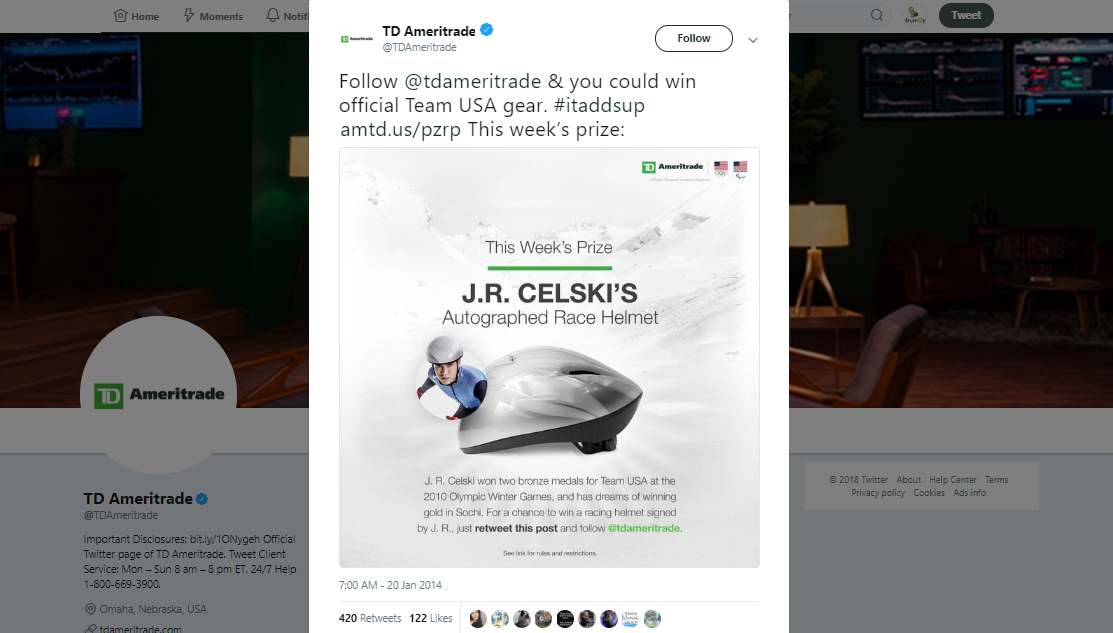 The Winter Olympics of 2014 was huge for TD Ameritrade, because of the #itaddsup campaign. The brand designed a way to connect practise and training that athletes endure to small investments that add up over time with the hashtag #itaddsup. An entire team was
recruited by the brand to follow and film the journeys of Winter Olympic athletes. This footage was then turned into material focusing on the fact that the best athletes started very young.
The result? A whooping 78,000+ instances where the hashtag was used, a 12% increase in social media follower count, and 97 million brand impressions.
4. Consider unconventional social media channels if they connect to your product – Baskets by FX Network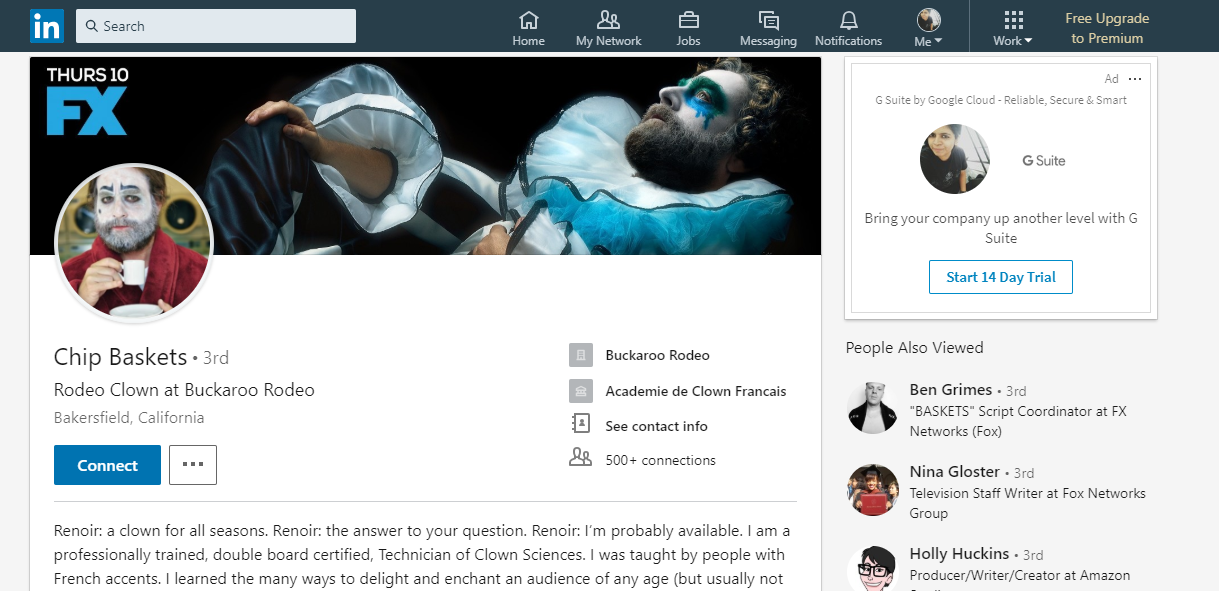 If you haven't watched Baskets, it's a dark-humor TV series which has a wanna-be professional clown named Chip Baskets as its protagonist. As the show is centred around Baskets' job hunt, the broadcasting TV network FX unexpectedly took to LinkedIn to run pre-show promotions. The company created an entire LinkedIn profile for Chip Baskets, complete with experience, recommendations, and original blog articles.
While it's not typical to see entertainment campaigns on LinkedIn, FX's disruptive marketing gimmick may have appeared amusing to their target audience.
5. Explore exciting offline activities to create a buzz online – Pin Pals by Marshalls'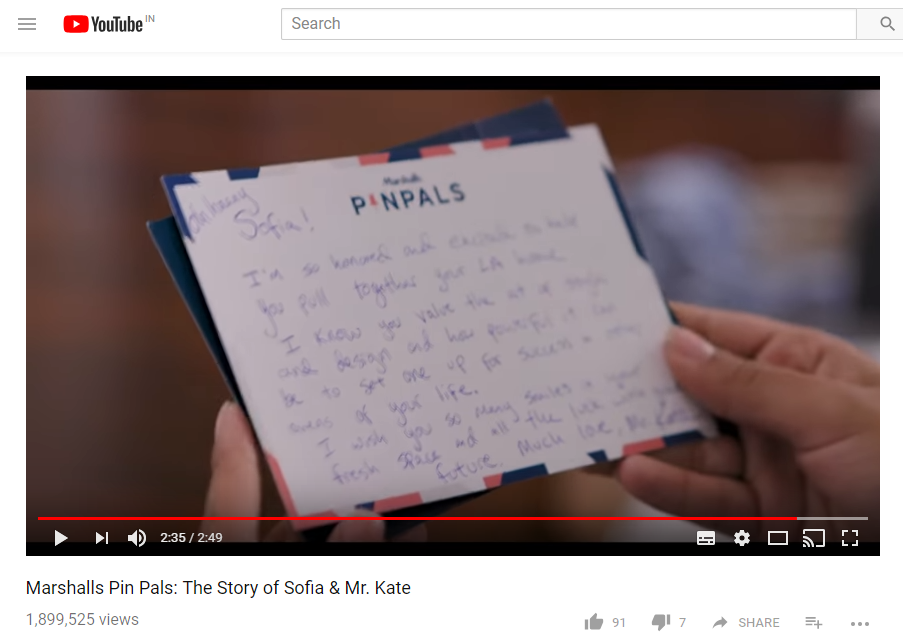 Influencer marketing maybe popular, but it's effectiveness depends on how well you design your influencer collaborations. It's got to be exciting if you want a massive response. Marketers who engineer awe-inspiring experiences are always rewarded. Marshalls', a visually-appealing brand that has both a brick-and-mortar and online presence, had influencers deliver what customers desire to their doorstep. How did they discover their customers' desires? Marshalls' followed customers on Pinterest and delivered items similar to what was pinned to their boards.
Influencers who participated in the activity captured and shared images and videos, earning Marshalls' 12 million video views, 143,000 engagements, and 475 million impressions.
6. Give your audience access to events they would otherwise never have the chance to experience – Disney #BeOurGuest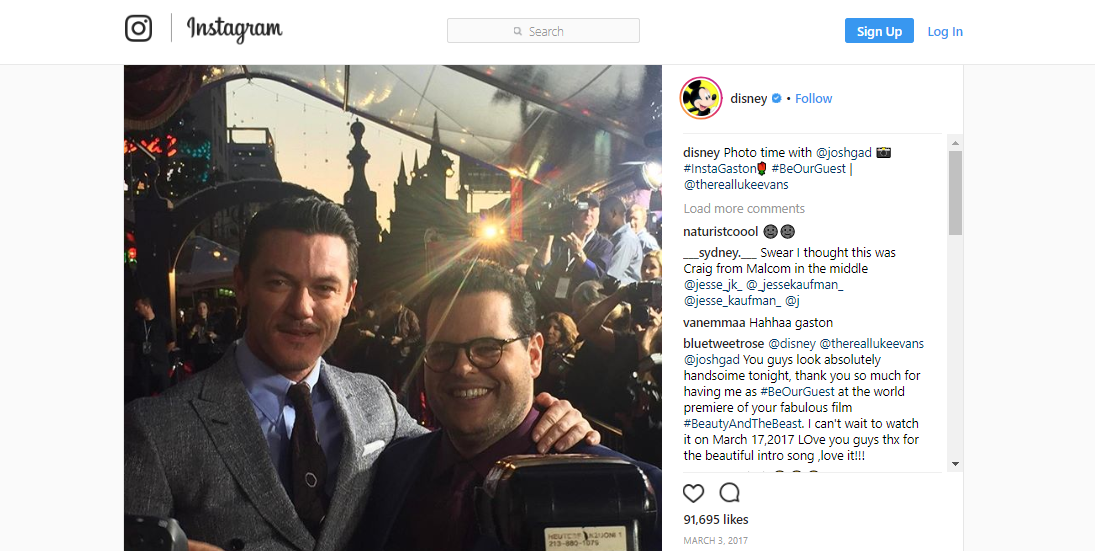 Shortly before Disney released the Beauty and the Beast, the media giant got fans excited by presenting exclusive access to the movie premier, hosted by Gaston (played by actor Luke Evans). The #BeOurGuest event included fun episodes of songs, one of which was a welcome song performed by Josh Gad (who played LeFou) and composed only to welcome online viewers.
If you manage social media for a global brand, find ways to make your audience feel special. Disney's #BeOurGuest social media campaign only succeeded as much as it did because it made their audience feel special.
7. Connect social media activity to sales by experimenting with different forms of payment – Tweet Shop by Marc Jacobs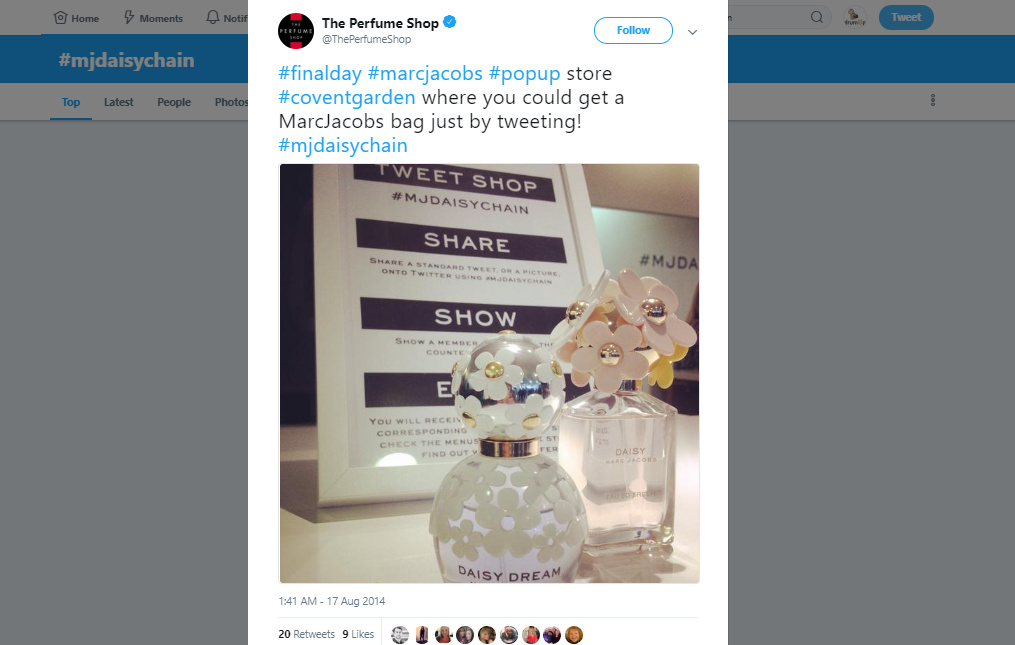 Customers' effort should always be rewarded. Marc Jacobs decided to reward his customers' social media posts with products. During the New York Fashion week in 2014, Marc Jacobs announced that he would provide fans with the opportunity to pay for his products with their tweets. The "Tweet Shop" allowed fans a chance to receive actual Marc Jacobs branded products for Daisy perfume themed tweets by Twitterati. Pictures snapped in their store and shared with the hashtag #MJDaisyChain could be exchanged for products when leaving the store.
Even now, social media currency is hugely underrated. Brands expend much of their resources on social media outreach, which could easily be outdone by social media currency.
8. Diffuse serious subjects by using light-hearted humor and catchy hashtags – #KnowYourLemons by Worldwide Breast Cancer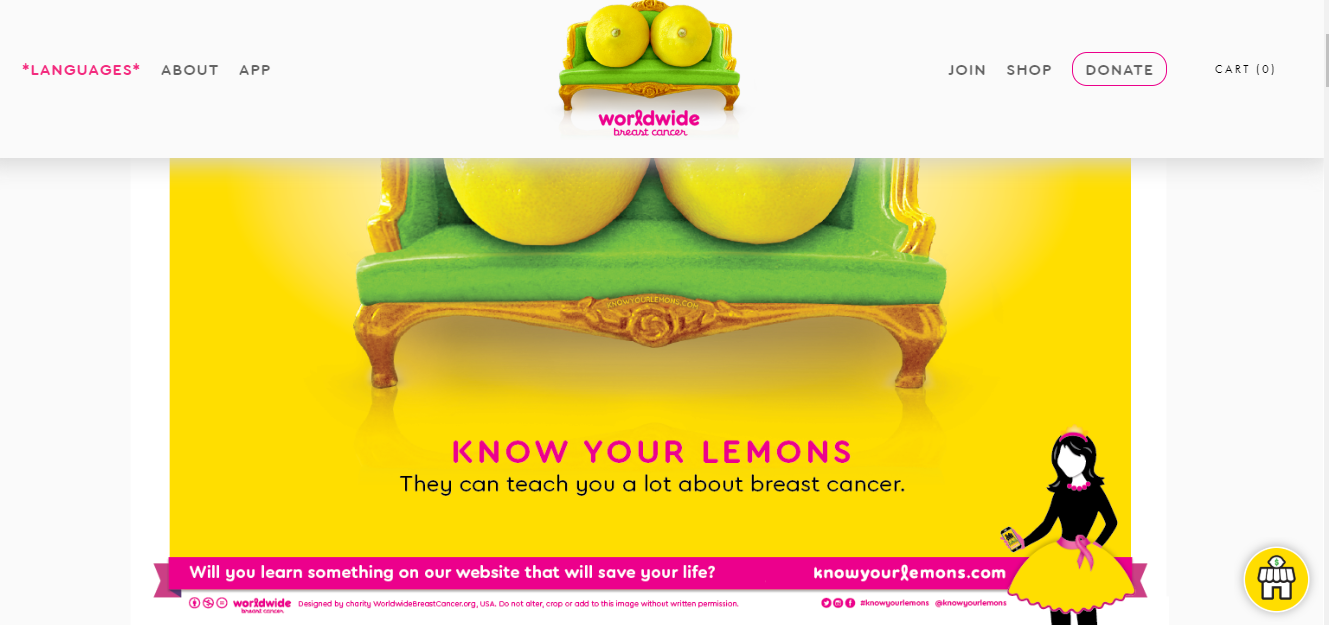 Light hearted humor makes even the most painful subjects bearable. That's what Worldwide Breast Cancer organization applied in their year old breast cancer awareness campaign. Their catchy, playful hashtag #KnowYourLemons caught a lot of attention and managed to deliver critical and sensitive information to the target audience successfully. According to Digital Marketing Institute, the non-profit organization exceeded their fundraising target by 317% as a result of the campaign.
Everything works differently on social media and on different social media platforms. It's important to change your lingo and tone to get through to people on different social platforms.
Wrap
Social media marketers can increase social media brand awareness by 100% or more simply by creating the right content and choosing the right channels. This post discusses 10 interesting approaches that you can use in social media campaigns to increase brand awareness.
Note: We will update this post every week including 2 or more campaigns that you can look at for inspiration to increase social media brand awareness.
Image credits: @nensuria via Freepik.com