A Love Letter to Social Media from a Marketer
Posted in :
Small Business Tips
,
Social Media Tips
on By
Ashwini Pai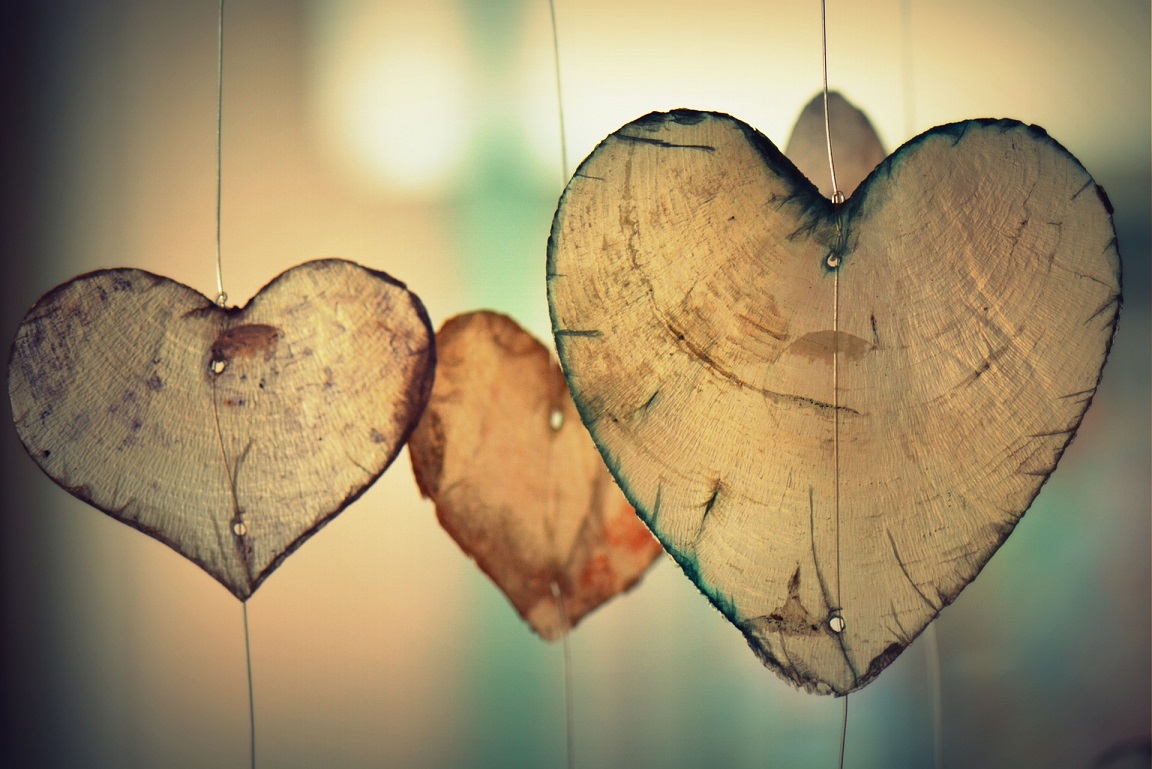 Dear Social Media,
I think I may have fallen in love with you. You're not so bad after all. Actually, you're amazing.
I took some time to figure you out, and now that I have, I'm so glad I didn't give up on on you. I'm sorry for called you names and blaming First World problems on you.
You're so accessible
I like that you can be there for me whenever I want, on my phone, laptop and my seven year old desktop. There's something new I learn from you every day. And I appreciate that you allow me to customize my newsfeed to get the information and trending stories I need to make sense of the industry and the world a little better – for me and my clients. You keep me connected to people, places and things in a way that no one else can.
You help me target my content and not look like a spammer
You've been a supportive partner by helping me get the best results from my advertising dollars. Besides social networking, I also use targeted ads to capture the attention of my ideal customers – those who're most likely to and/or ready to buy from me.
I am relieved that I can target my ads by age, geographic location, gender, education, interests and relationship status. And then it gets quite easy – I just have to craft a relevant, compelling message that resonates with my audience and encourages them to click on my ads and interact with my business profile. You have no idea how much more confidently I've been able to create posts, images and infographics. Or maybe you do.
You're a lead generation machine
I totally dig your prowess in the…ahem…lead generation and conversion department. Before I met you, I gathered leads the traditional way – when people responded to my banner ad or subscribed to my blog. Now, I have a third lead generation channel. Those who have become my fans on Facebook, followed me, clicked on my tweets and sent out feelers on LinkedIn. Essentially, they're responding to the content I've posted on social media.
I've followed some of my social media leads to determine their path, how they respond to communications, what percentage converts and who all stop interacting with me. This analysis has been helpful in spotting patterns and optimized my sales processes.
You've made me a better people person
You've improved my relationship skills. Taught me that sales is not only a numbers game. Initially, I was obsessed with gaining Facebook friends and Twitter followers. Then, I realized it's not 'how many' but how active and willing my followers are that matters. I also learned to value the importance of giving in order to receive the same love and loyalty.
Let me share a quick story with you. I built a following of 5,000 on Twitter. I used Advanced Search and explored profiles to determine who to follow. The followers soon began dropping off and Twitter wasn't really doing anything for me. I went back to square one to see what I was doing wrong and it hit me : I hadn't been tweeting anything of value to my followers. It was unreasonable of me to expect them to stick around if I didn't engage them. After that, it was all about posting relevant and trending news on a daily basis. I shared a mix of freshly created content and third-party content. It was not before long that the retweets and mentions started coming in. I felt more comfortable taking my relationship with key followers forward, and pitching my service from there on. And they responded nicely, even connecting me to their contacts who might be interested in my offerings.
It's all about relationships on social media. For those businesses that cannot afford to create or curate content in-house on a consistent basis, apps like DrumUp have come to the rescue by gathering fresh and relevant content, as well as scheduling them for sharing on Facebook, LinkedIn and Twitter.
I've also taken time out to actively answer questions – customer service-related or any other – from fans and followers. As DrumUp is a content curation iPhone app, I have been able to stay in touch with people on-the-go, and built a reputation of sorts for being extremely responsive and caring. :)
My website traffic has increased exponentially
Why people love you so much is because you're a legitimate and wholly effective way of driving targeted traffic to websites. In fact, Facebook is the number one driver of all website referral traffic.
My social media posts are doing an excellent job of directing people to my website. That's not all. I have also seen my website's search engine rankings rise with the increase in social shares. Of course, the shares haven't come easy. I have had to plan my social media content calendar and pursue different tactics to encourage shares.
Here, DrumUp has been invaluable as an employee advocacy platform broadcasting company content to colleagues, and leveraging gamification to incentivize the social sharing and advocacy process.
You don't scrounge off me
It costs nothing to create profiles on Facebook, Twitter and LinkedIn. Small businesses can compete with big players – it's not about flexing the financial muscle but winning on the strength of your content. The opportunity is open to everyone – from Fortune 500 companies to small ecommerce stores with a revenue of less than $1 million.
I know how to get the best out of you
From time to time, I need to understand how our relationship is doing, and iron out any issues that may be preventing us from being a power couple. Thankfully, I have identified a reliable social media analytics tool to improve and refine my efforts. I now work with more clarity and have the flexibility to pause and evaluate results when I feel something is not going right.
Thank you for being so selfless and always ready to give your 100% to our relationship. Agreed, we've had some tiffs, but they have served us well. We now understand each other better and are open to suggestions on how to take our relationship to the next level. Let's continue making magic together. xoxo
Image Credits : Pixabay