9 Things the Best Marketers Have on Their Social Media Content Calendars
Posted in :
Social Media Tips
on By
Ashwini Pai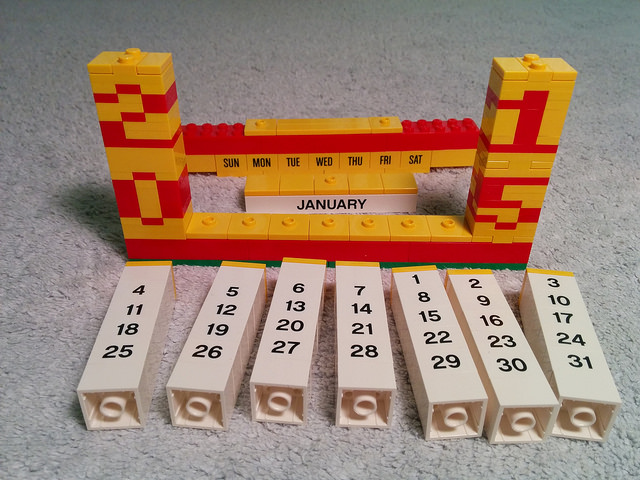 A social media content calendar sets out the content that your business will create over a specific time period. It helps you plan content in a structured way and organizes your content marketing efforts more effectively. It also serves as a reference point for your digital marketing strategy, allowing you to cover all bases on what you wish to communicate to your audience, and enabling you to catch the wave quickly for viral hits.
Without a content calendar, you are limited by what you can create and the time that can be devoted to the particular piece of content. For instance, if you want to come up with a holiday infographic of helpful statistics and tips, data gathering and research must start in advance to reflect the latest trends.
As far as the type of content is concerned, the choice is varied, and the potential to be creative or novel is certainly there. Here are some that the best marketers include on their social media content calendar.
1. A Simple, Engaging Question that Fans and Followers Can Answer Quickly
One of the easiest ways to encourage engagement is to ask a question on a topical subject or news. Questions such as 'What is the worst Christmas gift you've ever received?' or 'Which of these gifts would you prefer for Christmas – wearable electronics or personalized jewelry?' can pique readers' interest and spark off conversations. Depending on your customer demographics, you can create targeted questions that resonate with them and elicit quick responses.
2. Relevant industry news or statistics
Much of B2B content aims to understand the changes affecting industries, how different companies are coping with challenges, and possibilities or predictions for the future. If your social media content caters to businesses, they will appreciate market insights, whether you have curated them from quality news sources, you're sharing a link to an interview with leading industry experts, or providing commentary describing your own observations. As a B2C firm, you can present new trends that help your audience choose better or think differently. For instance, if you're a cosmetics retailer, an article on the growing popularity of pro-aging products can be very insightful for older customers.
3. 'How-to' content
How-to articles, videos and webinars can never go out of style or stop being relevant to your social media community. We're constantly searching for ways to solve a particular problem, improve our strategies, utilize the lesser-known features of a solution, and generally make our life better! Social media is a great platform for tips/advice, from the brand as well as from fans and followers who contribute their own ideas, opinions and experiences. How-to content establishes your authority and reinforces your brand capabilities in a meaningful way.
4. Behind the scenes photos
Besides your website, your social media pages are an excellent canvas to showcase your human talent. A behind-the-scenes look at your employees humanizes your brand and encourages your social media community to interact with you more intimately. One idea is to show what a typical day at your company looks like for someone in the sales or product development team. You can plug in your employees' skills and highlight USPs of your brand within the content. Another approach is to focus solely on employees and have them tell their story and experience. Shine the spotlight on happy, enthusiastic employees, show interns having a good time, or acknowledge the contributions of long-standing employees. Not only will it make you appear like a concerned brand with a positive work environment, but also support your employee advocacy platform and initiatives.
5. Product photographs
Regardless of the nature of your business, visual content on your product/service is absolutely necessary to increase top-of-mind awareness about your brand, and get customers excited about your offerings. If you have a devoted fan following, expect them to leave positive comments to a picture post of your product/service, which can influence the less-engaged among your audience.
This strategy is especially powerful to unlock the aspirational value of a product, effectively tease a new product that will be available in your store very soon, or restate the importance or utility of a product/service during a specific time of the year, such as holiday gift cards or year-end tax preparation tips for small businesses.
6. Customer experience photographs
Visual content makes up two-thirds of the updates on social media. Half of all internet users repost photos or videos they have discovered online. It makes sense to include a variety of photos that tell your brand story. As discussed above, you can share photos of your product or employees to convey your expertise or humanize your brand. Another strategy is to communicate the brand experience. Several top brands share photos of customers experiencing their product and underscore associated values, which can range from happiness and trust to pride, excitement and friendship.
7. Funny bone ticklers
Funny images and videos instantly make you more relatable and less intimidating, regardless of whether you're in the B2B or B2C sector. They don't always have to be uproariously funny; you can provide a humorous take on a relevant topic or use subtle humor to get your point across sensitively. Other than comical videos, GIFs, memes and image posts, you can make your cover or timeline more interesting with funny photos from time to time.
8. Contests
Contests are a proven strategy to encourage participation from your social media community. If you can give away cool prizes to winners, your contest is sure to create a buzz and attract a high rate of engagement. Caption, photo, fill in the blank, multiple-choice, tag the photo and creative hashtag contests are popularly among social media users. With a social media calendar, you should not have trouble creating new, interesting contests that test your fans' and followers' creativity.
9. Links to older blog posts
Social media is a reliable tool to build your blog audience. Post links to older blog posts, ideally those with evergreen content, to attract new engagement.
Manage multiple social media accounts with a scheduling tool that posts at the best times of the day for maximum engagement.