9 Signs You're an Employee Advocacy Expert
Posted in :
Content Marketing
,
Employee Advocacy
,
Social Media Marketing Resources
on By
Sian Jaylo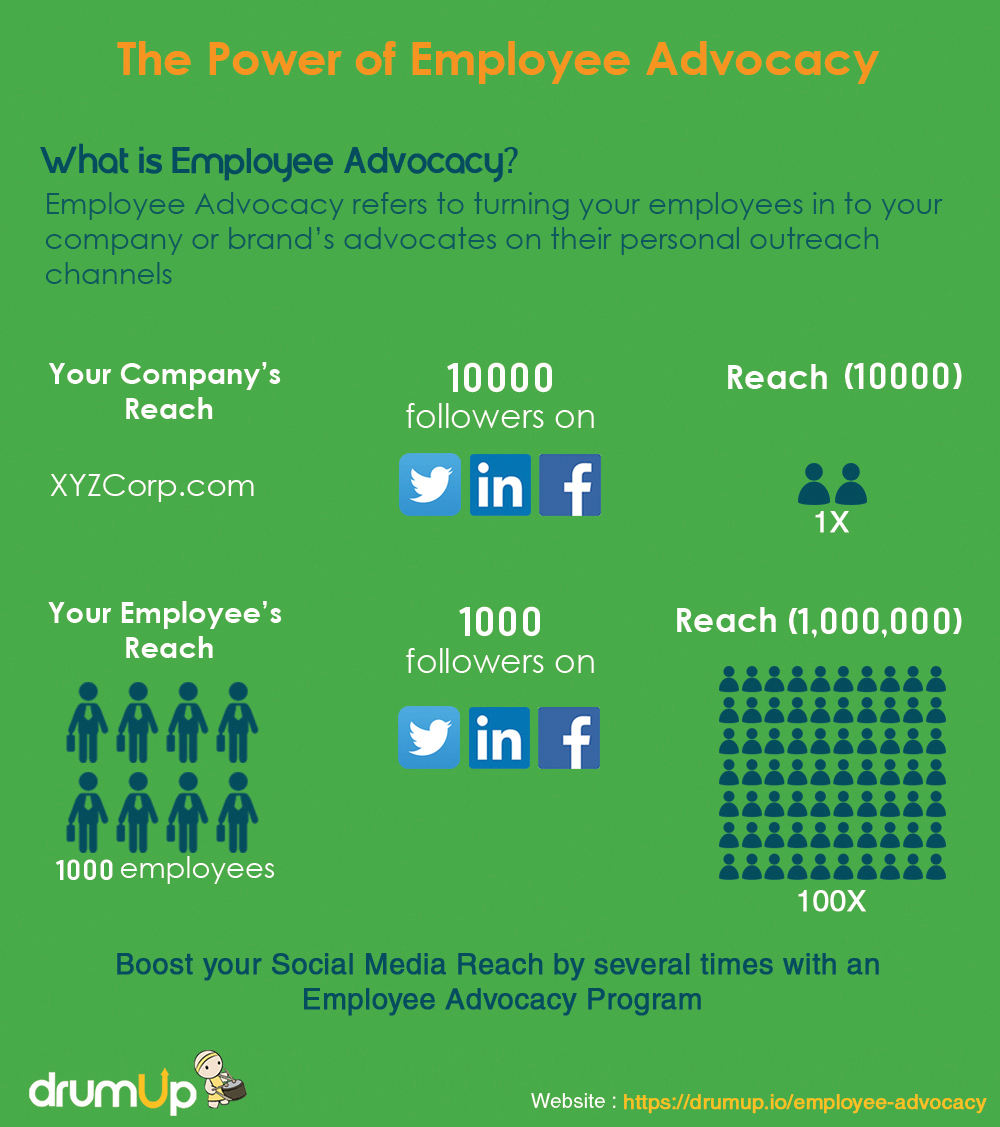 In the age where successful marketing requires a lot more than convenience to turn prospects into customers, employee advocacy can be a winning formula for growing your business.
How?
To understand the benefits of employee ambassadors, we don't have to look further from just a few statistics:
Social proof: 77% of consumers are more likely to make a purchase after receiving a recommendation from someone they trust (Source)
Higher quality leads: leads gained from employee social marketing convert 7x more than other leads (Source)
Cost: Employee advocacy costs 1/10th of paid advertising (Source)
If you're reading these statistics and nodding, maybe even saying: "I knew that already," you may just be an employee advocacy expert at your company.
Still not sure?
Check out these 9 signs you're an employee advocacy expert and see if you fit the bill.
#1 – You Started as a Social Media Manager and Kept Researching
A lot of employee advocacy experts don't start by branding themselves as such.
It's more common to see social media managers who started by creating content and instead of sticking with that, they started finding new ways to delight their audience.
There's a reason why an employee ambassador is often called a social media advocate.
While you can feature your employee ambassadors in PPC campaigns, they work best when left to their own devices – social media.
You may have even tried tactics such as encouraging employees to post about their day at work, showing highlights or cool things they were working on.
After all, a message shared by a social media advocate goes 561% further than a message shared on a brand-owned channel.
#2 – You Understand How an Employee Ambassador Amplifies Your Product Marketing
It's one thing when your business has a product and talks about it in superlatives.
However, when customers have the chance to see the people behind the product, the awareness is taken to new heights. Especially if your employees love the product, too, and show just how much effort they've put into creating it.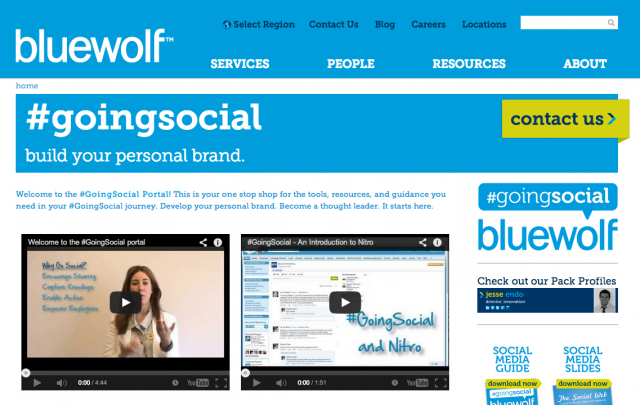 [Bluewolf, IMAGE SOURCE: https://www.socialfresh.com/content/uploads/2014/07/bluewolf-going-social-640×405.png]
When Bluewolf offers IT consulting solutions to their clients, that's one thing.
But when the brand offers those same solutions to employees to help them build their personal brands with the help of the company's tech, that resonates.
They even launched the #GoingSocial portal with all the tools Bluewolf employees needed to launch their personal brand.
So if you're always advocating letting employees test new products at your business, congratulations – you're definitely an employee advocacy expert!
#3 – You're Making Your Brand More Human and More Successful
Since consumers today want to work with brands whose values they align with, you might just be an employee advocacy expert if you know how to apply it.
By being your company's (formal or informal) employee advocacy program manager, you know that authenticity is your main goal. And what better way to emphasize it than by showing authentic individuals?
Or, as Brittany Hardy of Empty Desk Solutions puts it in our article on social media strategies:
"Share (…) more personal items here and there so that your customers and potential customers can develop more of a relationship with you or your brand."
While you may have your reasons for not explicitly stating your values on your branded social media channels, you can show what you stand for through your employees.
And since 98% of employees use at least one social media site already, amplifying their message and encouraging them to amplify your business' message is a win-win.
As a social media advocacy expert, you know the perks very well.
#4 – You Know You're Retaining Quality Staff at the Same Time!
Regardless of whether you're a social media manager or the business owner, you know working with great people is of the utmost importance to successfully grow a business.
And by encouraging employees to take part in company's marketing and acquisition strategy, you're increasing retention and helping them feel more optimistic about the company's and their own professional future.
By encouraging an employee to become a social media advocate, you're actually giving them an emotional stake in the company's future.
Instead of just showing up for work, now they can wear their employment at a company that values them as a badge of pride. And talk about it on social media, of course. ;)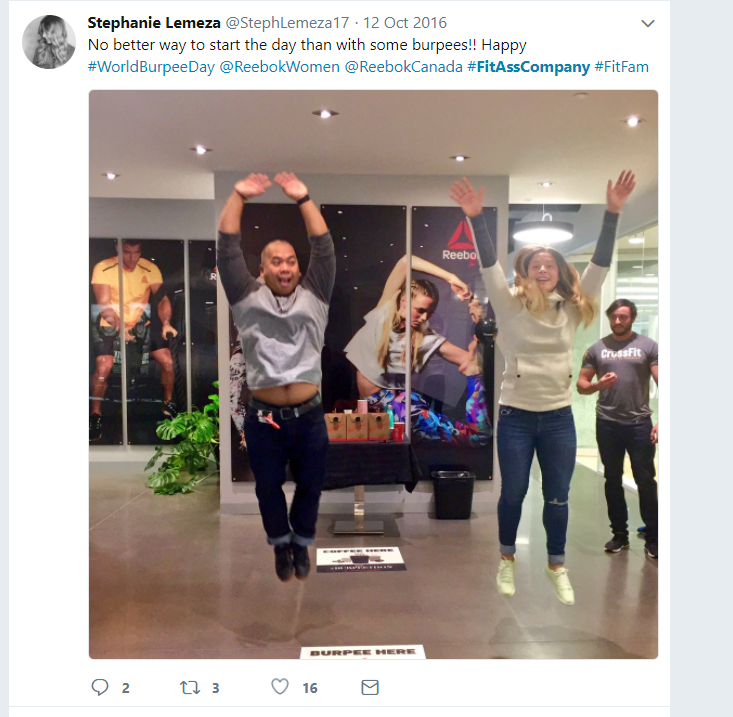 [Reebok; IMAGE SOURCE: https://www.talentsorter.com/wp-content/uploads/2018/04/reebok.png ]
Reebok calls their employee advocacy program #FitAssCompany, and that's both entertaining to employees and customers. Seeing the employees who're bringing them amazing products every day helps the customers get more trust in Reebok.
On the other hand, Reebok employees get a kick out of representing their company in a way that shows their own individuality. Who wouldn't want to work there?
#5 – You Use Employee Ambassadors to Jumpstart Campaigns
As an employee advocacy expert – especially one that works with social media – you know the value of using employee ambassadors to jumpstart promotional campaigns and reduce advertising costs.
79% of firms surveyed in Hinge Marketing's research on employee advocacy reported more visibility, and 65% reported increased brand recognition.
If your business is starting a new promotional campaign, you know you can generate more buzz by encouraging your employees to tweet and share about it to raise awareness.
In turn, you're able to reduce traditional advertising costs which would be needed if you didn't have passionate employee ambassadors. What's even more important is that each social media advocate has a network of at least 100 friends, so if you have just 50 advocates, your message could be seen by 5000 people – free of charge.
Instead of paying hundreds of dollars for Instagram and Twitter ads, you get both social proof and great reach.
#6 – You Structure the Employee Advocacy Process
Even if your employee ambassadorship program started off informally, you recognize the benefits of creating a formal program which makes it clear what the team members are getting out of it.
This is especially important if you're working at the large company and decided to take the helm of the program. You know that information and structure matter if you want to scale your employee advocacy program and get even better results, so you may use tactics such as:
Email lists
Employee ambassador selection processes
Instant messaging
Guidelines
And other forms of telling the employees what's happening in the company, and what may be interesting to them.
The more information and structure you can provide on what they are encouraged to share, the better.
Sometimes even the most enthusiastic employee ambassadors aren't sure if (and what) they should share. You know that, and you help them out as much as possible.
#7 – You Add Fun to the Process
Just like Reebok and their #FitAssCompany employee ambassadorship campaign, as an expert, you know that everyone needs a little more fun.
Depending on the level of structure your employee advocacy program has, you may introduce gamification to it – leaderboards, points, and rewards for the most enthusiastic members.
Employees love contests that come with cool perks, so if you're investing into marketing to consumers, you know you've got to invest into marketing to employees and potential talent.
Internal campaigns which serve to motivate and reward valuable employee ambassadors are a great way of showing that employee advocacy is, and should be, fun.
#8 – You Don't Push Employees to Share
There are different kinds of employee advocate types, so employee advocacy experts create internal employee personas.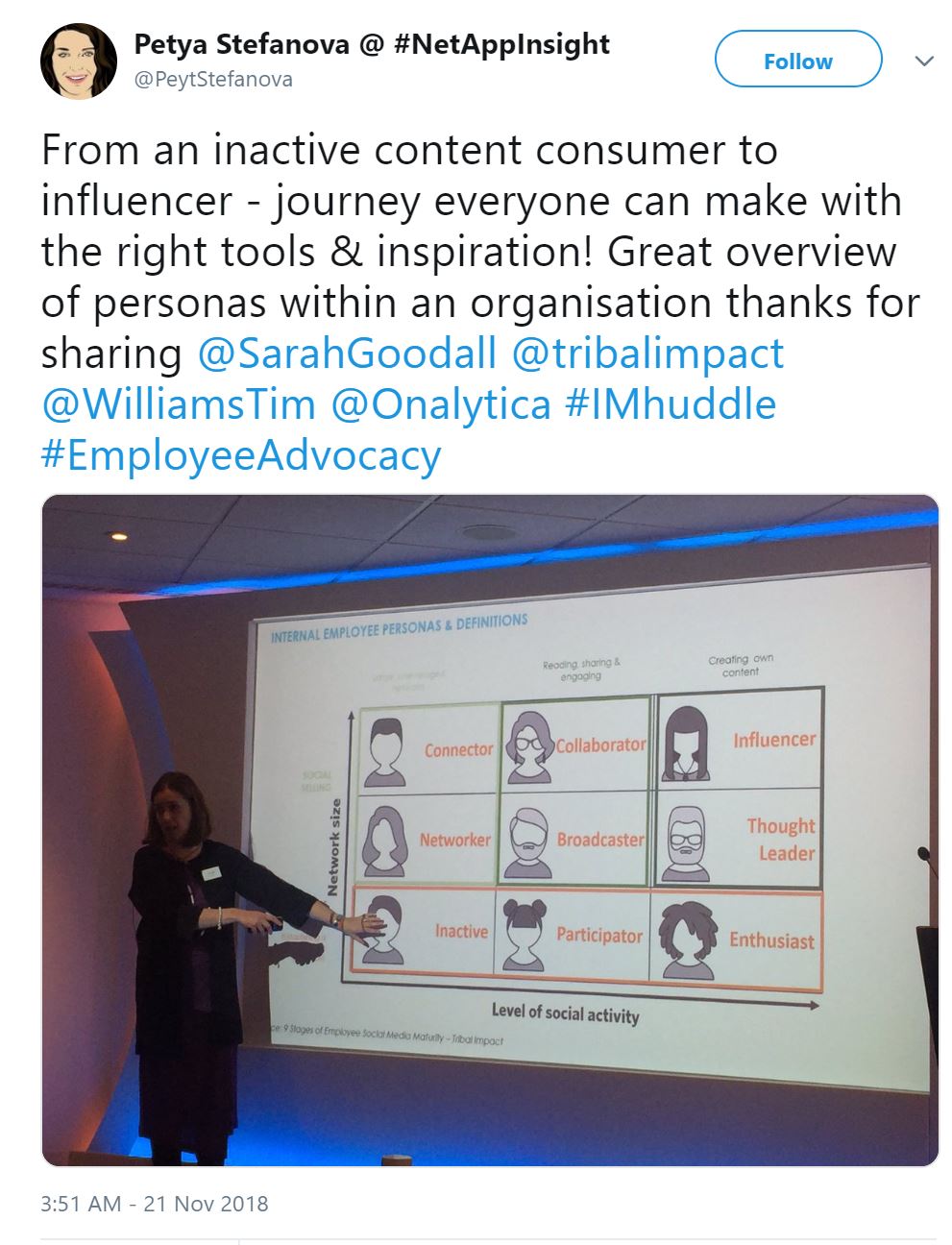 [IMAGE SOURCE: https://blog.drumup.io/blog/17-best-tweets-of-all-time-about-employee-advocacy/ ]
Some social media advocates are natural content creators, others are influencers, and others are enthusiasts. Each can be a great social media advocate, if given the chance and the right task.
#9 – You Use Employee Advocacy Tools to Help You
You've probably got a lot of tasks on your plate when it comes to social media, so you understand the value of having the right tools to help you.
For example, Buffer is a great tool for scheduling social media postings.
There are also tools that enable content curation, and have an added employee advocacy component.
DrumUp curates shareable content, but it also helps your social media advocates with features such as:
Broadcasting company updates
Integrating RSS feeds with industry news
Employee post scheduling
Administration and analytics
Gamification for employee advocates
Great tools may not make an employee advocacy expert, but they make your life a lot easier.
The less time you spend manually running your employee advocacy program, the more time you have to think about great strategies to delight both employees and customers.
After all, that's what employee advocacy is all about.
[Image Source: https://blog.drumup.io/blog/the-ultimate-social-media-employee-advocacy-guide/]