7 Tried & Tested Content Marketing Ideas for eCommerce Businesses to Try Now
Posted in :
Content Curation
,
Content Marketing
,
Others
,
Social Media Tips
on By
Disha Dinesh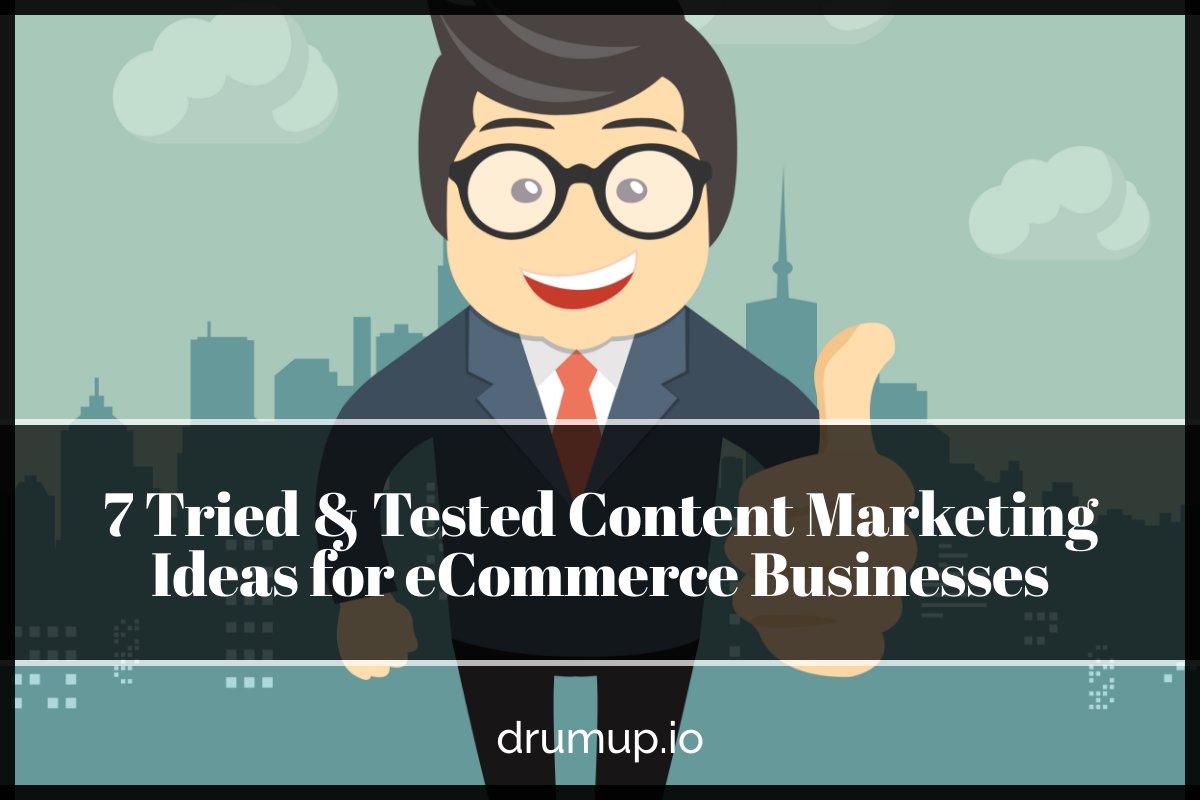 According to a recent study, 81% of shoppers conduct research online before making a purchase. It's no wonder that eCommerce businesses are focused on attracting the attention of such customers via content marketing on various online marketing channels. You're probably an eCommerce business yourself or an agency incharge of creating content for one.
If you are either, you probably know how hard it is to create content that works and helps you achieve your goals. This post describes 7 content marketing ideas that have worked for other eCommerce businesses for you to try.
Note: [4 out of 7] of these ideas are easier to execute with the help of a social media management and employee advocacy platform like DrumUp.
1. Find artistic social media ambassadors
What you create/curate visually will decide how successful you are on the internet. However, creating visually stunning social media content can be an expensive affair, which is where UGC comes in. Visually inclined social media ambassadors can help you create great content and market it via engaged social media channels.
Check out how Huckberry utilizes it's ambassador generated social media content.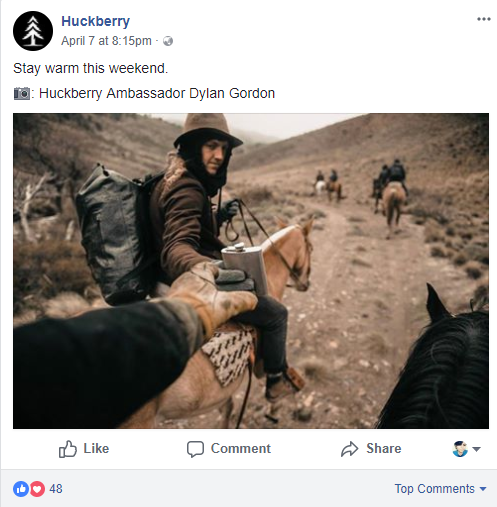 2. Create How-to or DIY videos featuring products
Instead of simply displaying your products, try and create use-cases for them within your content. The best ways to do this is through How-to and DIY videos that not only feature your products but also describe the best way to use them. How-to videos are great for complex products that typically need guides or manuals and DIY videos are great for products that have multiple use-cases.
Check out how Lowes has created a DIY video around its DIY fireplace kit product.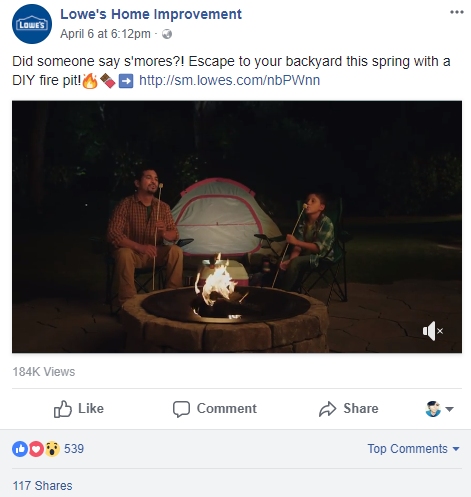 3. Connect products to celebrities and trends
People are influenced by celebs' style, food-habits and behaviors in general. eCommerce marketers can use this to their advantage by connecting products to current trends and what celebrities are doing/wearing. To implement this strategy, you first have to identify which celebrities you target groups follow and then follow them to identify occurrences to use in your marketing.
Here's how Mr Porter connects its products to celebrity lifestyles.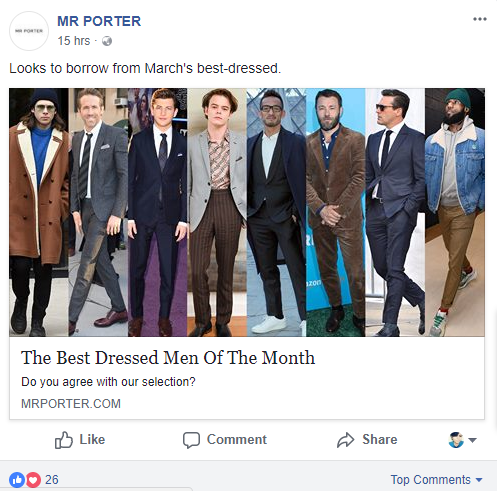 4. Share customer and employee stories
Stories are at the heart of social media. You can drastically improve customer engagement by increasing the incorporation of stories in your content marketing. Anything shared in storyform – behind-the-scenes content, employee achievements and struggles, customers' achievements and struggles – can go a long way in improving the results of your content marketing.
Check out the engagement on stories shared by Asda. Customers care about and connect with well-narrated stories.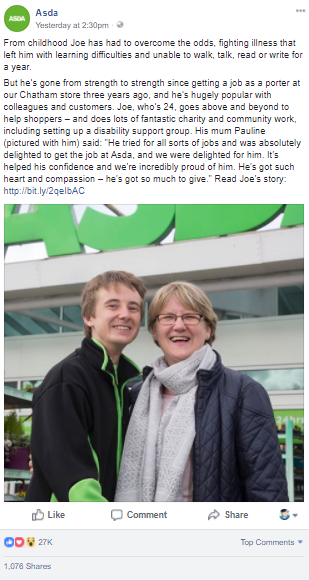 Note: You can get more engagement and reach more of your target groups by getting employees to share your stories via DrumUp's employee advocacy platform.
5. Display products and promotions via engaging GIFs/videos
Yet another creative way to share products and promotions is via engaging GIFs/videos. Creating GIFs/videos today isn't much of a task, considering the availability of several easy-to-use GIF/video editing tools. The easiest way to incorporate GIFs/videos, however, is by curating them with the right caption and connecting them to your products/services. When doing so, ensure that your verify the license of the content that you wish to share.
Here's how Net-A-Porter incorporates GIFs into its content marketing.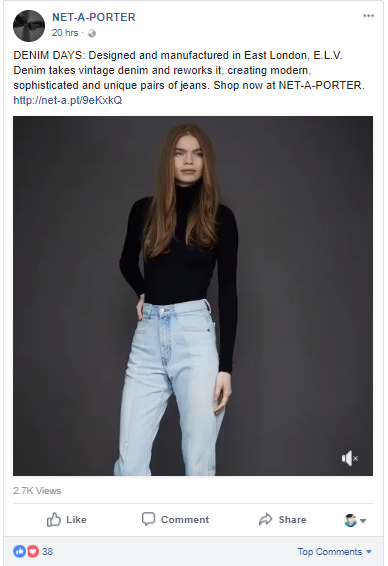 Note: DrumUp lets you curate copyright free GIFs from GIPHY within the dashboard.
6. Curate relevant content from non-competing entities
Content curation not only saves you time and money, but also helps you build relationships with marketing allies in your industry. Today, almost every entity on social media runs on collaborations. And you can create collaborations by curating the right content. All you have to do is ensure that you have the right permissions to share engaging content.
Here's an example of Grazia sharing the right content (with attribution).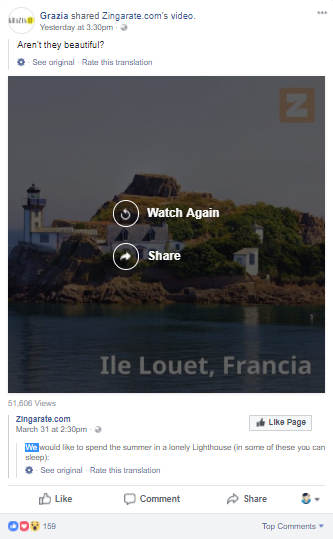 Note: DrumUp lets you set-up RSS feeds and keyword based content streams for content curation. The keyword based content streams come with @mention and #tags, making it easy for you to attribute content.
7. Get C-suite executives and employees involved
People connect most with people, which is why you need to get your C-suite executives and employees involved in content marketing. Organic reach when C-suite and executives and employees share will also be much higher than when you share, giving you extra reach and engagement. Employee advocacy is also said to increase conversions, retention and general customer engagement.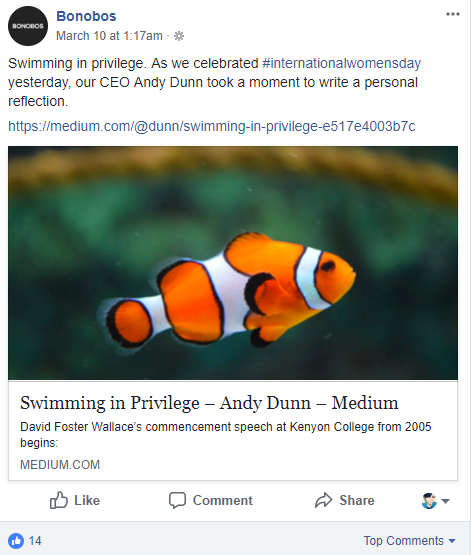 Note: With DrumUp's employee advocacy platform, you can simplify content sharing with employees, gamify participating and track the impact of theri shares.
Wrap
Content marketing is the smartest way for eCommerce companies to reach and influence their target groups on online marketing channels. With effective content marketing ideas, you can engage your audience and surpass your content marketing goals.
Featured image by Maykzz@freepik.com