5 Surprising LinkedIn Tips for Small Businesses That Actually Work
Posted in :
Small Business Tips
,
Social Media Tips
on By
Ashwini Pai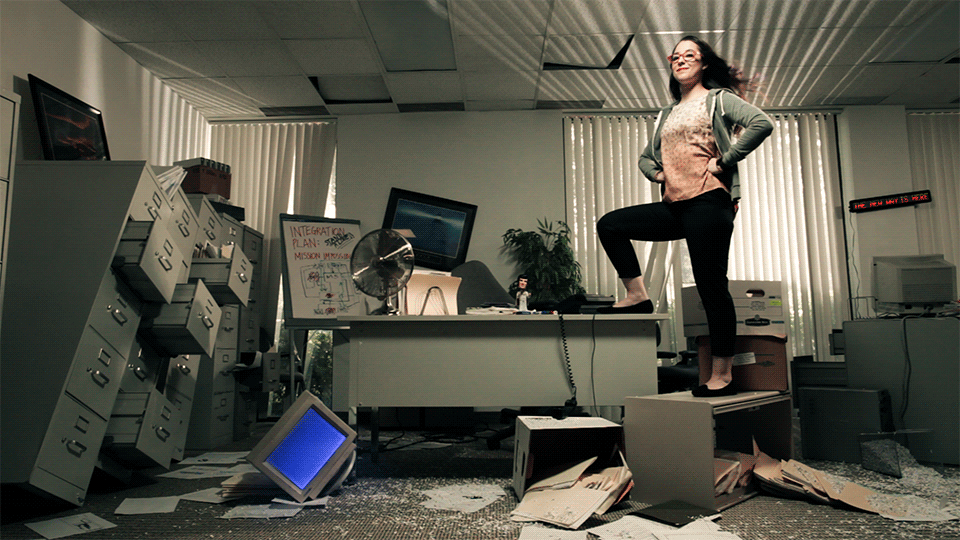 As of April 2016, LinkedIn had 433 million users. Presumably, many of them are small businesses seeking a powerful and free marketing tool, while also leveraging the world's largest professional network to meet their hiring goals.
In this post, we will focus on the brand awareness, reputation enhancement and content marketing aspects of LinkedIn for small businesses.
1. Endorsements
LinkedIn endorsements basically serve as a guarantee for the skills you've listed on your profile. Your connections affirm your expertise by clicking on the '+' sign next to a skill. When you have lots of professionals vouching for your ability, you can inspire confidence and differentiate your brand from the competition.
Here again, you'll want the endorsements to look authentic! For instance, if you're a content services company, an endorsement of your copy editing prowess by the company that provides you IT support will appear suspicious. You want to get recommendations from relevant clients.
Etiquette dictates that if you endorse your connections, they will return the gesture. You can make a habit of sending recent (satisfied) clients a request to endorse you for a particular skill or skills (the corresponding service/services provided). A give-and-take approach is yet another way of staying in touch with your connections.
Note that you can hide a skill or an endorser. Consider this option if you're getting credit for something you don't really want to publicize or a non-core skill. If you've started a new service, update your skills accordingly. If you're trying to emphasize a particular skill, rearrange the list to move that skill higher and grab more eyeballs.
2. A Clear Content Strategy
A large percentage of users who consume content on the platform are professionals seeking insights relevant to their industry. LinkedIn is an information resource, a forum for professionals to share their views and network online.
It is also a great place to find ideas for blog posts, social media content, as well share useful, relevant posts with colleagues. Besides the business and career opportunities that draw people to LinkedIn, the ability to access a wealth of information that can be used as a lever for reputation enhancement and professional development, is also a big draw.
What this means is that LinkedIn offers you an opportunity to engage your audience with relevant, quality content. Use your buyer persona to frame a content strategy that defines the approach and message. Brainstorm over the alumni or industry groups that your audience is most likely to be members of, and publish your content to these groups.
Actively solicit readers' feedback and their own experiences and insights. Also respond to a few chosen comments that pose questions or make an interesting observation. This is another way of demonstrating your expertise and concern for your target audience's needs.
Include image and video posts
Ask questions to encourage responses
Write a compelling elevator pitch and invite readers to learn more
Don't hesitate to link out posts to relevant pages on your website
3. Company Status Updates
You can publish updates about your company to inform your followers about milestones or share a latest blog on a current topic. This engagement strategy can help create front-of-mind awareness about your brand, keep your connections coming back to your company page, and even grow your reach on the network.
LinkedIn's Company Status Updates field works like Facebook's business page updates. You can share texts, images, videos and links. Of course, with a social media account management app, you can conveniently auto-publish the content to LinkedIn and Twitter as well. Depending upon how you have constructed the post, you can optimize it to each network before publishing it.
After you get used to this feature, you can use LinkedIn's targeting options to direct your posts to specific users. You need to have at least 100 users to start targeting your updates through criteria such as industry, company size, job function, geography and more. Users can view the updates on the Company page and the Network Updates feed on their LinkedIn homepage.
4. Sponsored Updates
LinkedIn's Sponsored Updates can be a good complement to your organic marketing efforts. This strategy allows you to serve your posts to a user's LinkedIn feed.
With the 'pay per 1000 impression' or 'pay per click' feature, you can target based on location, age and gender, just like the demographic targeting on other social platforms. But you have an added advantage of being able to target a specific industry. company size, job function, job title, skill and group.
Sponsored updates work exceedingly well when you have a continuous stream of high-quality, authoritative content to share. They offer the opportunity to promote your guide, infographic, or white paper to an interested, receptive audience, and ensure that your messages and call to action don't get lost in the noise.
5. LinkedIn Analytics
You definitely want to keep tabs on the returns from your LinkedIn marketing efforts. The Analytics tab on your company page offers an in-depth view about status updates, engagement, reach and followers.
On the Updates section, you can check the 'impressions' column to see the number of times updates were shown to LinkedIn members. You can see the number of clicks received by the update and its interactions (like, share or comment). You can also see the number of new users who followed your company page after viewing your sponsored update.
The Reach graph offers visual information about the number of people who viewed your posts on a daily basis.
The Engagement metrics offer insights into the kind of followers your pages and updates attracted
The 'How You Compare' section shows the number of followers amassed by your competitors on LinkedIn
The Visitor Demographics graph provides important information on who amongst your target audience is viewing your pages and updates.
Use these revelations to improve your LinkedIn strategy and meet your content marketing goals.
Image Credit :  Giphy