5 Savvy Brands on Instagram And What Makes Them Successful
Posted in :
Small Business Tips
,
Social Media Tips
on By
Ashwini Pai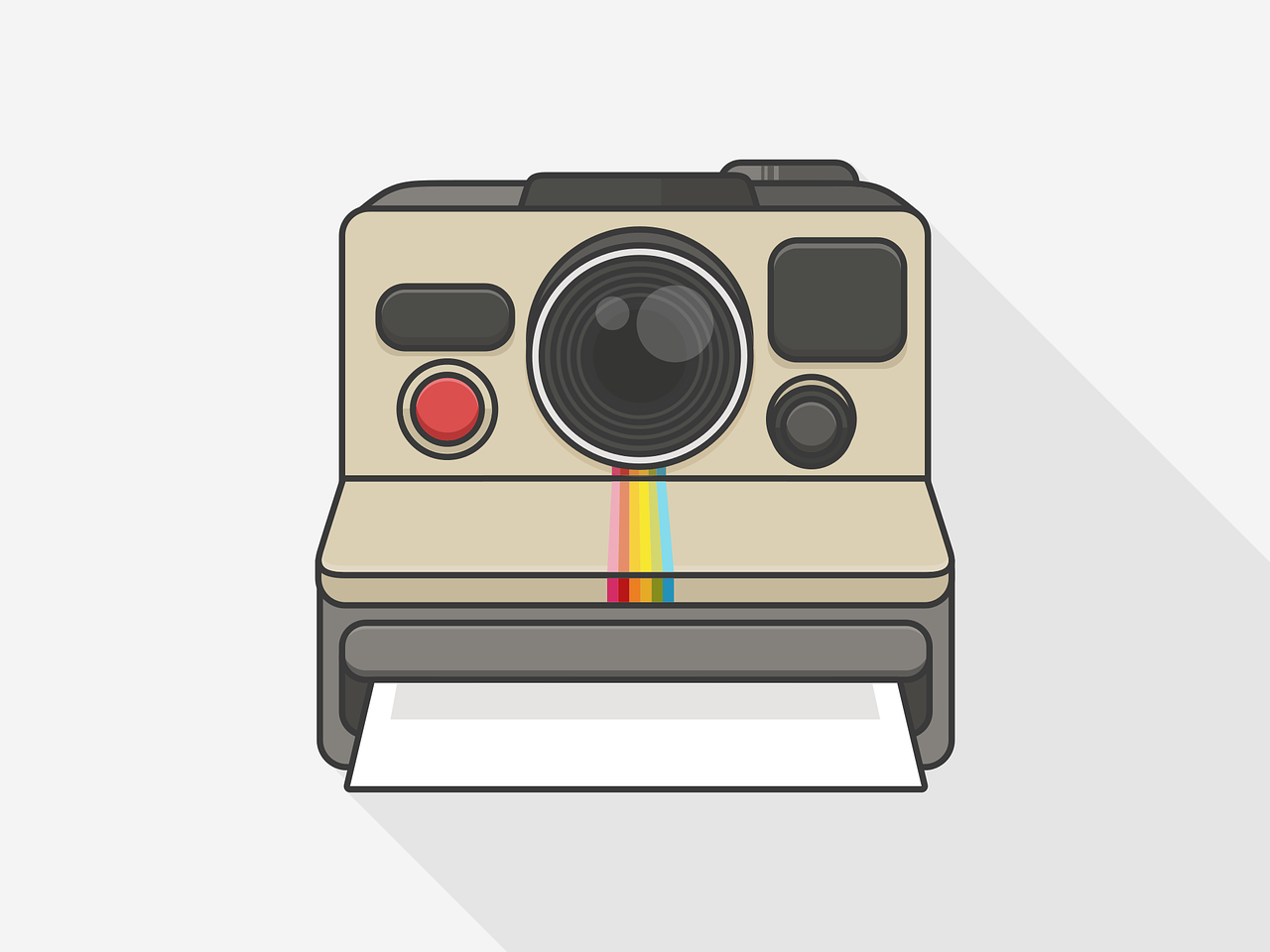 The human brain processes visuals 60,000 times faster than it can manage with text. Instagram has made the power of visual storytelling accessible to businesses and individuals, boasting over 700 million active monthly users and delivering an engagement rate of 4.21% per follower, around 58 times higher than the engagement per follower on Facebook.
More than 80% of Instagram users follow a business on the app
30% of Instagram users have purchased a product first discovered on the network
Instagram photographs on site increase conversions by 24%
Visitors from Instagram stay on a website for an average of 192 seconds, longer than that on Facebook, Twitter and Pinterest.
In March 2017, more than 120 million Instagrammers visited a website, received directions, called, emailed or sent direct messages to learn about a business
Sources
yotopo Instagram Data Benchmarks for 2017
Instagram.com
Instagram-press.com
For B2C businesses in particular, Instagram can provide the highest impact simply because products and certain services – hospitality, pet care, personal care and fitness – lend themselves naturally to the image- and video-oriented medium. As is the case with any social platform, some brands have been savvier in their use of the visual-based network, and earned a solid following along the way. Here is a look at five.
1. Desigual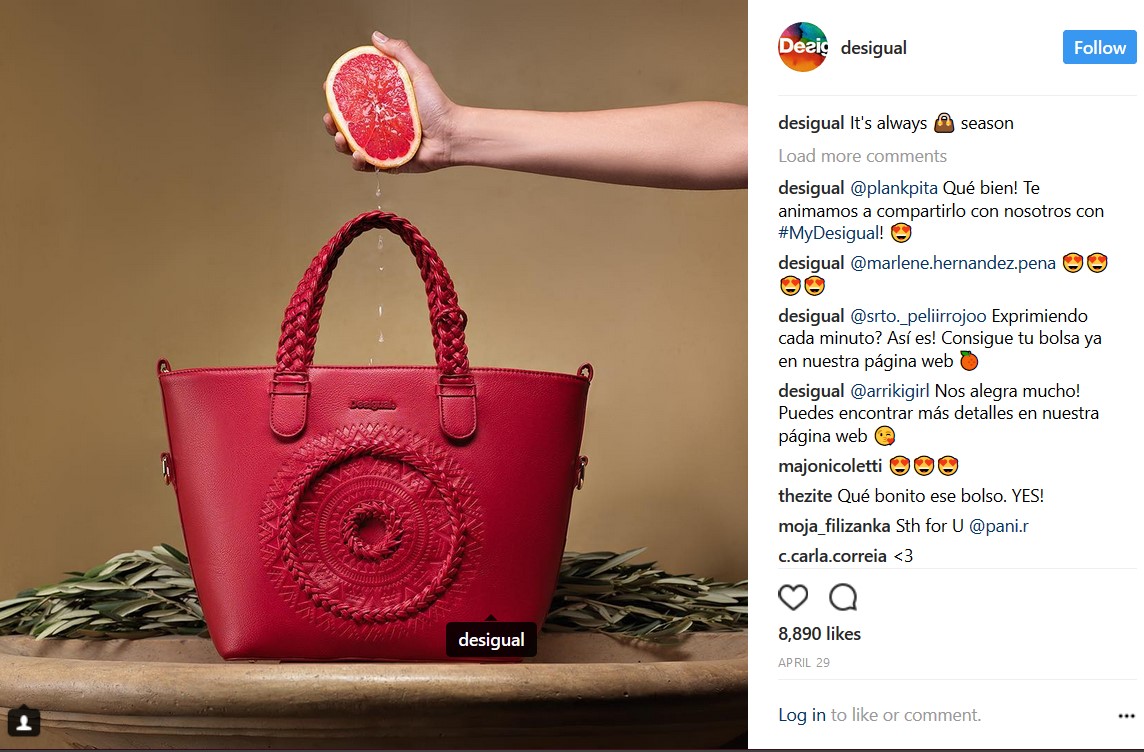 Desigual is a Barcelona-based clothing brand focusing on vivid patchwork and graffiti art designs. As you would imagine, their Instagram account is filled with flamboyant splashes of color and leggy models, but beyond the necessities of fashionable promotions, Desigual does an excellent job of curating their feed with imaginative and expressive photos that imprint brand USP strongly- the product is the hero in this case, not the model or celebrity wearing it. The brand also encourages followers to contribute their experience with the #mydesigual hashtag.
2. VMware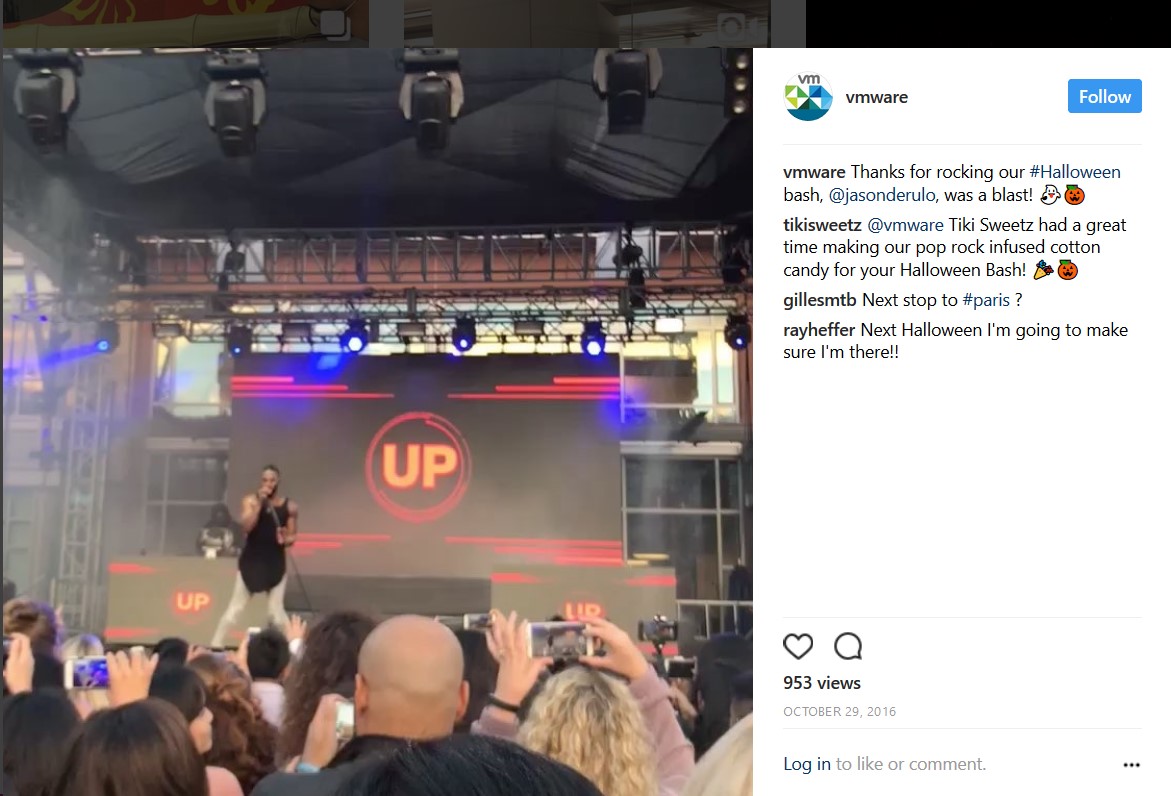 Cloud computing and virtualization software provider VMware isn't the sort of brand you would expect on Instagram. There is no way you could make enterprise software look sexy or build an emotional connect with a cloud storage appliance. And that is why VMware's Instagram page features instances of company culture, values, events, community participation and the rare nerdy meme. Admittedly, their Instagram follower count is measly- 10.4k versus 266k on Twitter. But it does a great job of conveying the 'cool' and lighter side of the company, which can be immensely valuable for talent acquisition and reputation enhancement.
3. WeWork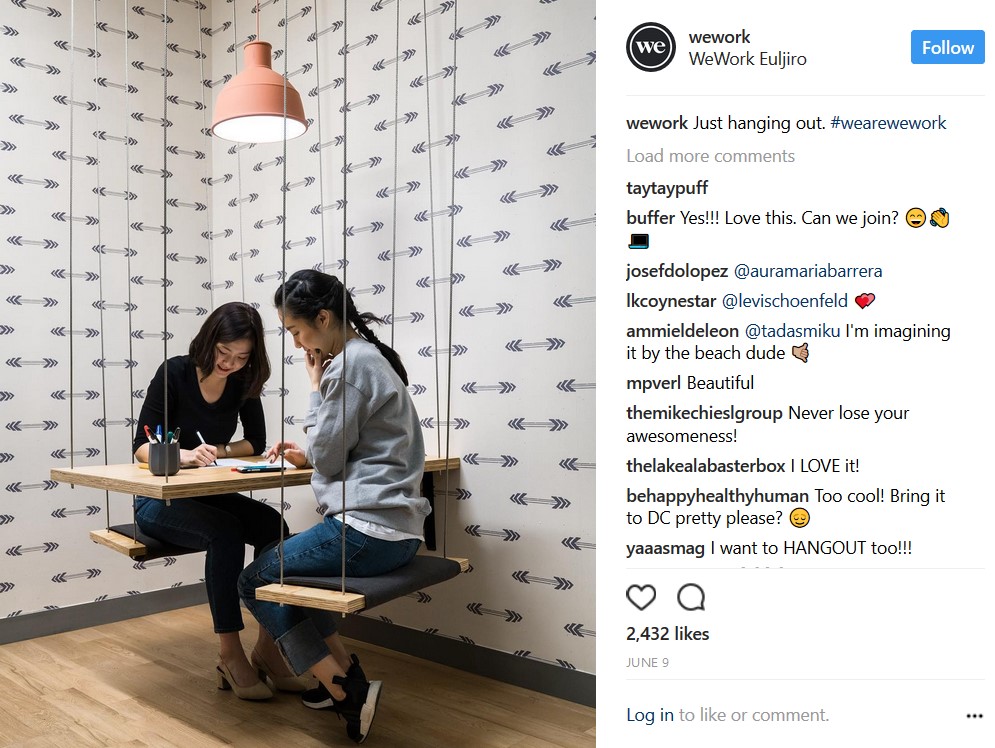 NYC-based WeWork provides shared workspace, community and services for start-ups and small businesses. Established in 2010, the company has amassed 135k followers on Instagram on the back of compelling photos that clearly showcase their 'make a life, not just a living' tagline. What stands out most is the informal, fun and eco-friendly vibe of the featured workspaces. Sure, WeWork builds creative office interiors, but their Instagram photos communicate a strong human element, showing people and pets in action, along with the occasional peppy motivational quote. Check out WeWork's Instagram page for creative inspiration and the art of making a big statement with simple, tasteful imagery.
4. Brick Lane Bikes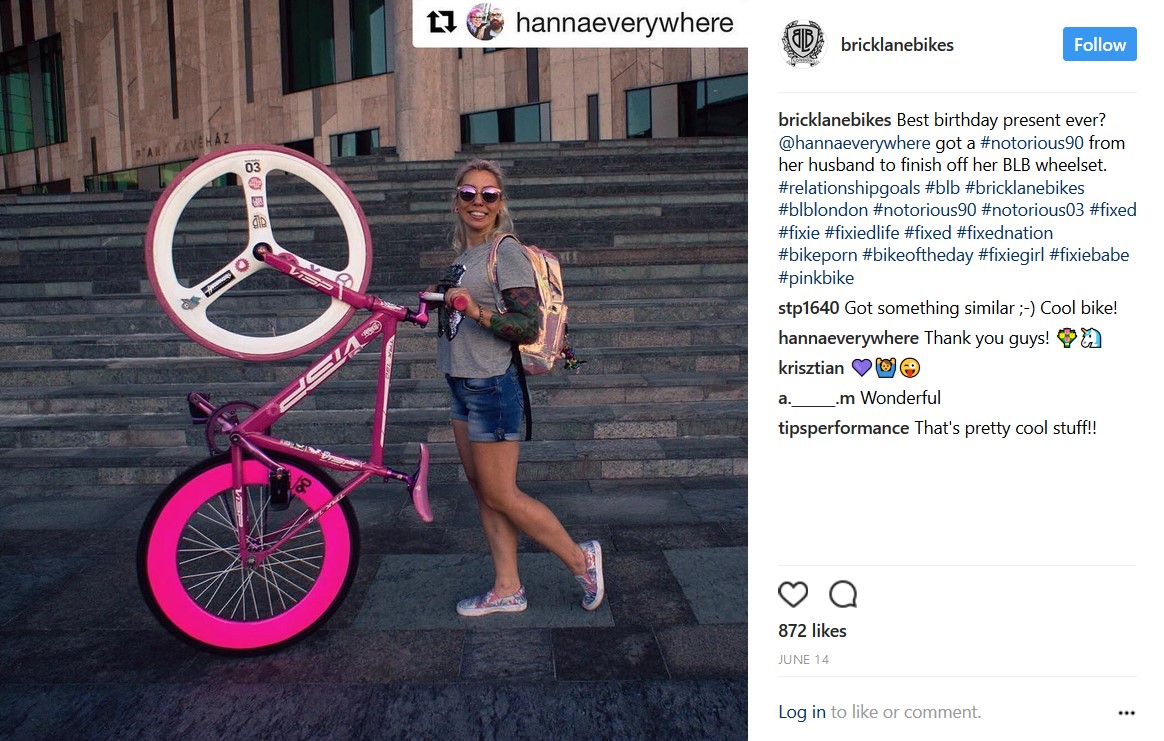 How many ways can you make bikes and cycling products look appealing enough to plonk down your money? Brick Lane Bikes, a London-based workshop selling bikes and cycling products has the answer. Their Instagram page has 44.3k followers, and each post receives hundreds of likes and a fair amount of engagement. Besides the fact that the store has some pretty neat bikes, including vintage and custom-made products, the quality of photos, creative use of hashtags (#lifebehind bars, #bikeporn, #bikesagainstwalls, #winwin), event promotions, YouTube video plug-ins, customer submissions make for a diverse and appealing page even if you're not really into two-wheelers.
5. Cleveland Clinic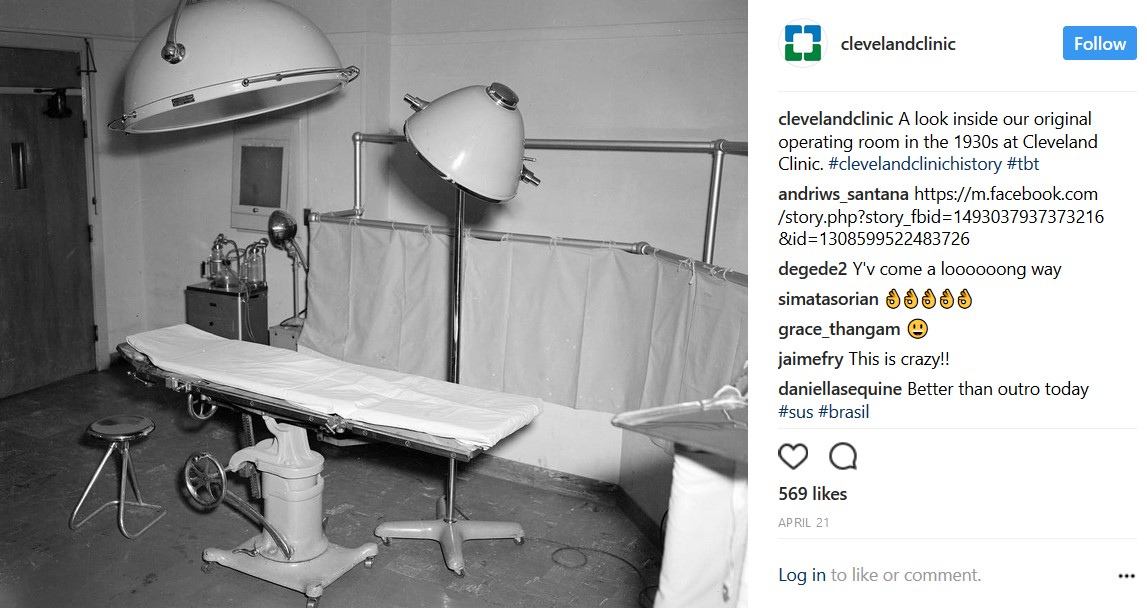 Cleveland Clinic knows how to tug at your heartstrings, show you how much medical technology has advanced, give you new health goals, and marvel at the complexity of the human body. The multispeciality academic hospital also puts the spotlight on patients, caregivers, customer service personnel and CSR initiatives. Their #tbt photos are also pretty epic, giving you a feel for the hospital's history and heritage.
To build traction on Instagram, curate content with fixed goals in mind. Invest in high-quality photographs and entrust account management to creatives who can make you look good on the platform.
Image credit:Pixabay