5 of the Biggest Challenges Social Media Marketers Are Facing (& How You Can Deal with Them)
Posted in :
Others
,
Social Media Tips
on By
Disha Dinesh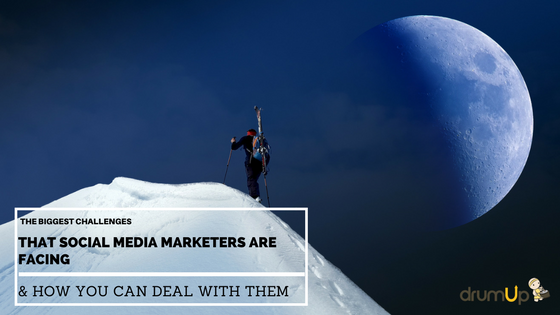 Social media marketers may share similar goals (increasing reach, engagement, traffic & leads) but they struggle with different challenges. While some get stuck choosing the right tools to manage social media, others can't move past content creation for multiple accounts or hiring.
Social media marketers don't spend their days playing on Facebook, after all. The job takes real technical and creative skills.
Exciting Announcement: Capterra, (a Gartner company) has ranked DrumUp #4 in the top 20 of their list of "The Most Popular Social Media Marketing Software!" Celebrate with us by setting up your account on DrumUp today!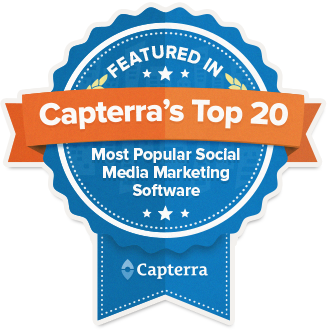 Irrespective of which their struggles are, most social media marketers have areas in which they hope to improve. There's room for optimization of the methods used in facing social media marketing challenges. The following is a list of social media challenges that you might have faced, with plausible solutions that you can explore.
1. Managing content for multiple social networks/accounts
The challenge
Let's do the math.
Scenario 1. In-house social media marketers need to manage at least 3 company social media accounts (Facebook, LinkedIn and Twitter/Instagram).
Say your policy is to post once on Facebook, once on LinkedIn and thrice on Twitter daily. That's a total of 5 posts to create and publish everyday.
Scenario 2. Agency social media marketers need to manage at least 3 social media accounts per client. If an agency has 20 clients, that's 60 social media accounts in total to manage.
Say you create 5 posts daily for each client (1 Facebook, 1 LinkedIn, 3 Twitter), that's a total of 5*20 or 100 social media posts everyday!
How you can deal with it
Here are smart and effective alternatives to creating content on a daily basis:
Recycle evergreen posts, best posts, inspirational quotes and seasons greetings.
Evergreen posts can generate views months or even years after they are published, like the post in the screenshot below which was first published in May and still continues to get views.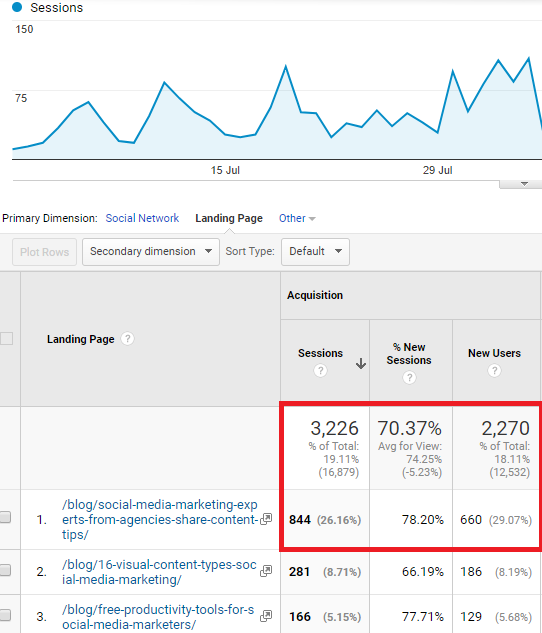 You can store them on DrumUp's content libraries for easy re-scheduling. Libraries can also be set on "auto-post" for automatic re-scheduling until a date of your choosing.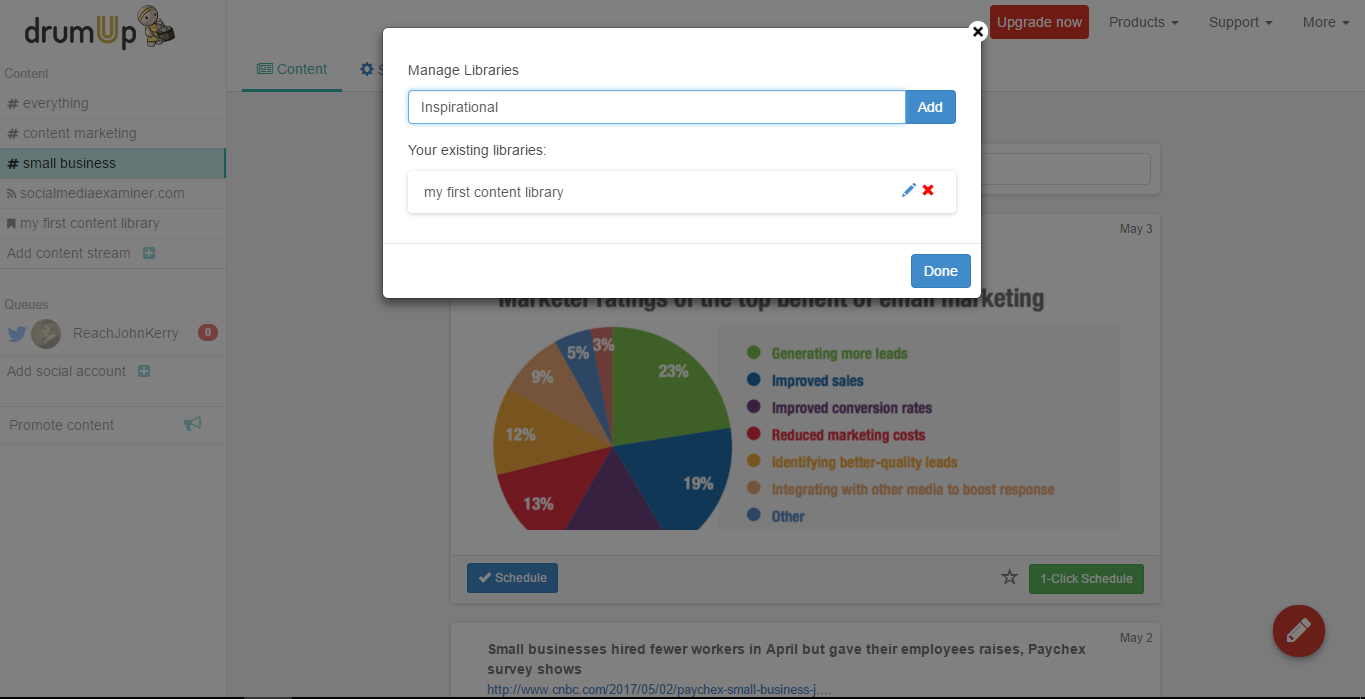 Curate content from influencers and expert bloggers.
Set up keyword based content suggestions streams and RSS feeds to curate content from the best writers and your favorite blogs.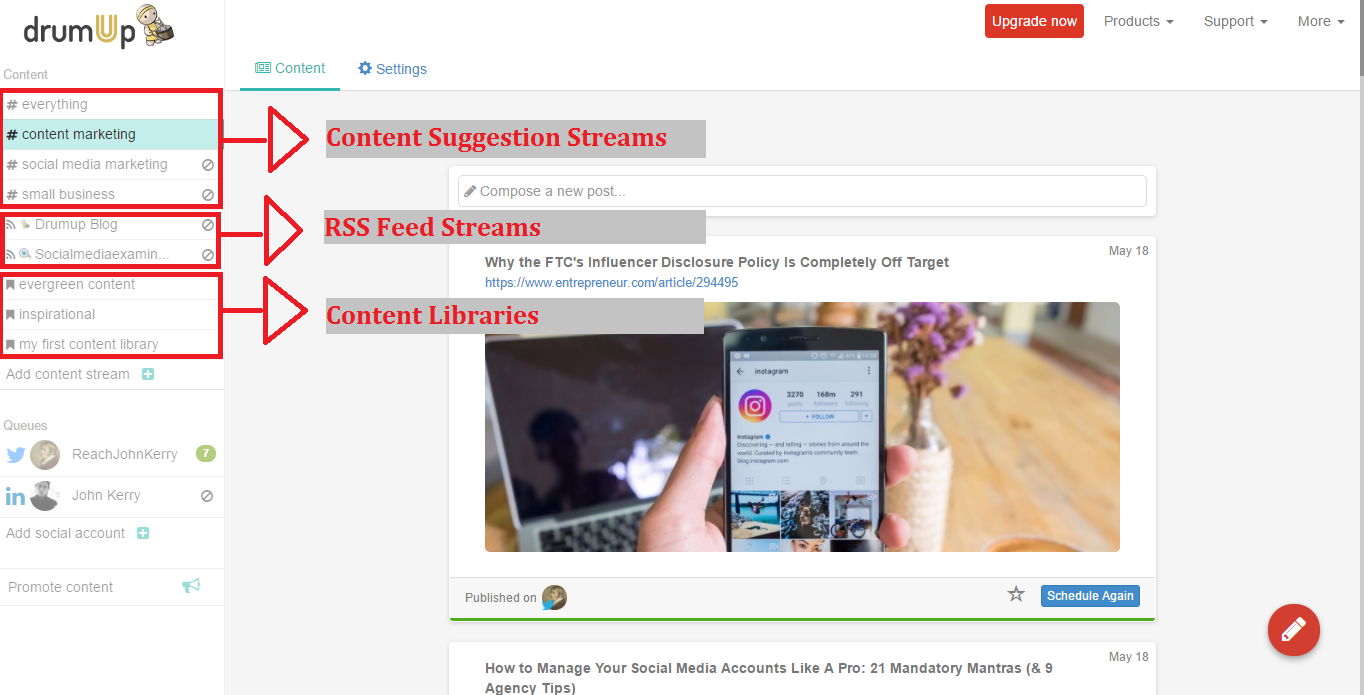 Use DrumUp's @mention suggestions to notify people when you share their content for added engagement and value.
Content suggestions also have great ideas that you can use as reference for your posts.
2. Creating content for an international audience
The challenge
Targeted content is a key component in every marketing activity. The most effective social media posts speak to their target audience. To create such posts, social media marketers need to identify and understand their buyer personas.
When expanding internationally, it can be difficult to not only understand culturally different audiences, but also create content that effectively markets products to them.
How you can deal with it
Narrow down your global target markets to three most important groups.
You can use audience insights on Google or Facebook Analytics to get a sense of who most of your customers are.
Customize your communication to include seasonal, monetary and lingual references so your social media fans and website visitors feel at home when interacting with your brand.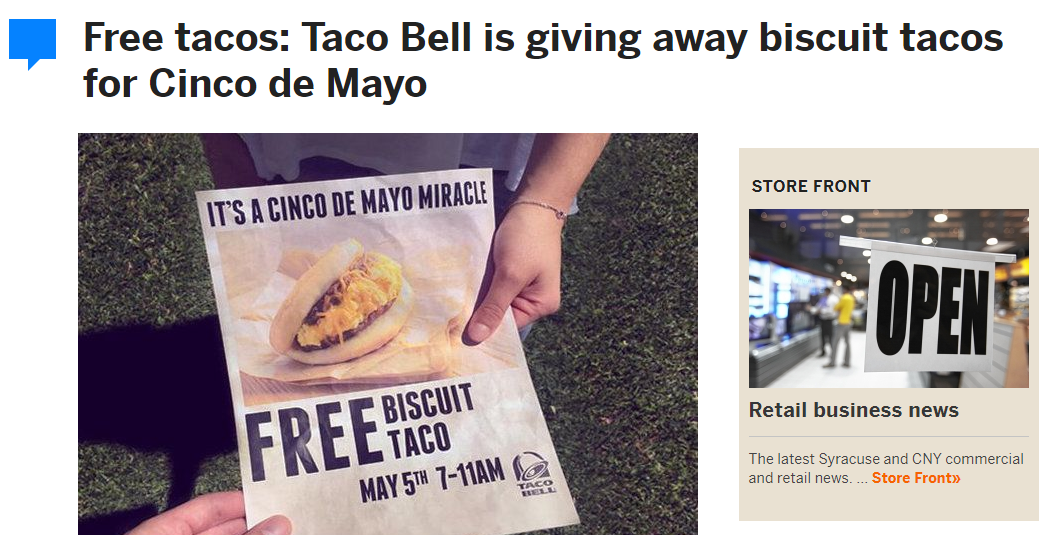 Identify team members who are originally from other countries or who have spouses from other countries, have worked for global organizations or speak languages from other countries and appoint them as ambassadors who can connect you to global target audiences.
Social media marketers targeting varied global audiences can store content related to each audience group in one content library, so those saved posts can be rehashed or used as a reference when creating other posts.
3. Choosing the right social media management tool
The challenge
Choosing the right technology is a major concern for social media marketers because there are just too many options and it's impossible to evaluate all of them before making a decision. Most marketers ask friends, contemporaries and experts for opinions, which can vary and fail to be conclusive.
Sometimes, the tools you choose may not have all the features you desire, in which case you might have to invest in multiple tools to manage your social media activities.
How you can deal with it
Growthverse is a free, well-visualized, online landscape of marketing technology that marketers can use as a reference to understand marketing challenges and solutions.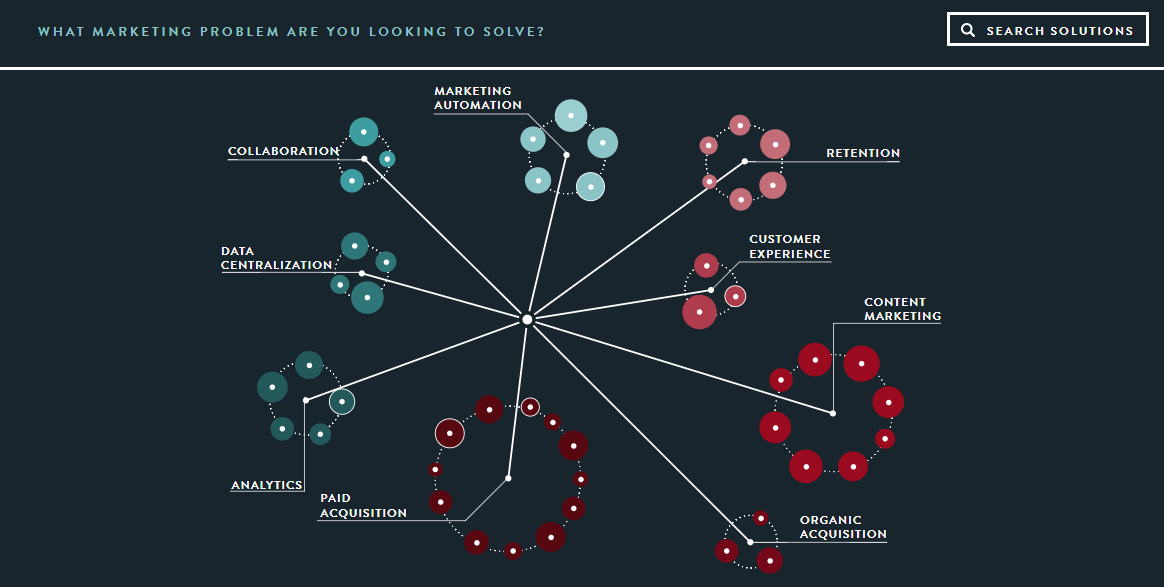 It's interesting to note that most top marketers' find automation software to be the most important of marketing tools, while 40% cite automation to be priority in the coming year.
List down features based on the degree of priority – high or low. Narrow down software possibilities to the five best options.
Create a cost vs features report for the top five tools before making a decision.
Here's a list of things you can do with DrumUp's social media management tool –
Schedule posts to Facebook, LinkedIn and Twitter – custom schedule, automatic schedule, repeat schedule and "auto-post".
Save posts to online content libraries and set them on "auto-post".
Curate content from RSS feeds and keyword based content suggestions.
Add emojis, GIFs (in-app from GIPHY) and images (editable) to custom posts.
Increase post reach and engagement via organic content promotion and employee advocacy.
Shorten and track links and social media engagement (likes, shares, CTR).
Add hashtags and @mentions to post via in-app recommendations.
4. Generating engagement, traffic & leads
The challenge
Social media marketers are great at creating content, but many of them can't seem to create enough demand for their content. As a result, most social media posts earn negligible engagement and traffic.
As the years pass and competition grows fierce, generating content demand becomes tougher. Conversely the numbers of channels available to promote content grow in number, leaving social media marketers juggling between channels and content, without effect.
How you can deal with it
It's important to verify if you're actually creating high-quality content (when compared to competition) and if that's the content your audience wants.
Next, figure out if you're promoting the content on the right channels, in a way that your target groups will notice it.
Consider changing your content strategy to increase social media engagement and grow your traffic and leads.
Today, more than ever before, people are being force-fed content via email newsletters, push notifications and social media feeds. With social media platforms even suggesting content, people rarely have to search for what they need anymore (unless they have the need).
Understanding audience intent is critical in today's market. People aren't scrolling through social media feeds looking for your brand's content. It pays to be aware of this when creating content for social media.
5. Measuring the ROI of social media marketing
The challenge
Measuring the ROI of social media marketing has always been a challenge and a necessity, in understanding the impact of marketers' daily activities. Further, proving an ROI has always been central to justifying the marketing spend and convincing higher-ups to allocate a higher budget.
Tracking the ROI of marketing activities isn't easy, as it's difficult to connect them with sales. Many higher-ups and clients (in the case of social media agencies) refuse to settle with this explanation, and need more to stay enthusiastic about social media.
How you can deal with it
Get your sales and marketing teams to collaborate and share information.
Utilize analytics tools (Google analytics and social media analytics) along with tagged URLs to track your traffic across platforms.
Measure metrics based on your goals and efforts. For instance, if your goal is sales, also consider how social media marketing affects brand perception, awareness and in turn sales.
Recommended reading: How Social Media Agencies Can Prove to Clients that Social Media Engagement Matters

Wrap
Social media marketing is a job with several challenges, five of which have been discussed on this post. What are your pain-points? How are you dealing with them? We'd love to hear from you.
Feature image via Pexels.com