3 Genius B2B Content Marketing Ideas to Set Your Campaign on Fire
Posted in :
Content Marketing
,
Small Business Tips
on By
Ashwini Pai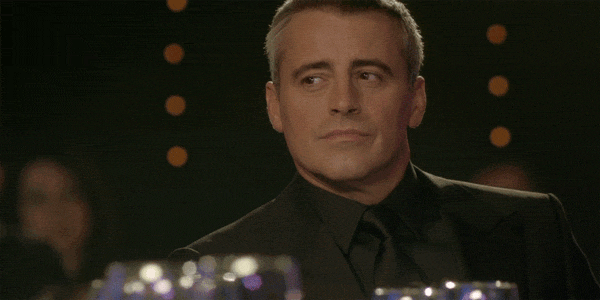 B2B content marketing is a different kind of beast. To excel at it, you have to sell your expertise effectively. That's because B2B buyers are very knowledgeable about product, and anything cookie-cutter or oversimplified just won't cut it. B2B buyers think in terms of numbers : sales, bottom line, savings, as opposed to making emotional purchase decisions. Your content needs to respond to their concerns, values and priorities to make an impact and build relationships.
1. Get your targeting strategy right
There are two parts to this puzzle : one is the entity or entities your content will target, and the other is the stage of the marketing funnel that requires a lot of your content marketing focus.
The issue of convincing one too many
B2C companies target consumers – there may be multiple personas, but essentially you're selling one to decision-maker. B2B companies have to deal with the challenge of convincing multiple entities, each playing a significant role in the decision-making process.
There is no point selling to someone who doesn't have the authority to sign the deal. You may be successful in reaching one entity in the purchase chain, but your efforts may not bear fruit if the HR person or CFO is not similarly convinced.
Start by noting down the decision-makers with the authority to sign the deal. Then target your content to these entities. Some topics that your whitepapers, blog posts, ebooks and other B2B content can explore include:
Their most pressing or existing pain points
What kind of outside forces are causing changes in their industry
What are bigwigs or competitors in their industry doing well and not so well
How best can they innovate or become more efficient while decreasing costsTry to get warm introductions to people in the firm you're targeting. Some may already be your 2nd or 3rd degree LinkedIn connections
Capture their attention with useful, valuable content, and getting warm introductions to decision-makers in the target firm will become a lot easier.
Create content with a purpose
In B2C marketing, product awareness can sometimes be all that's needed to push sales forward. The B2B landscape is different. Potential clients may already be aware of you, perhaps even visiting your website to assess your value. In this case, content focused on creating awareness about your product/service won't be of much use. It is necessary of course, but as it is working fine, you don't need to tinker with it.
On the other hand, your funnel may need work in the comparison or retention sections. How much better is your service versus the competition? What updates are you planning to introduce in the next few months that will strengthen the value proposition of your product? Content marketing campaigns addressing your brand's benefits to specific entities (buyer vs end user) at specific parts of the funnel (hot leads vs existing clients) can deliver results or – at least – offer a deeper look into client sentiments and attitudes.
2. Create better than good content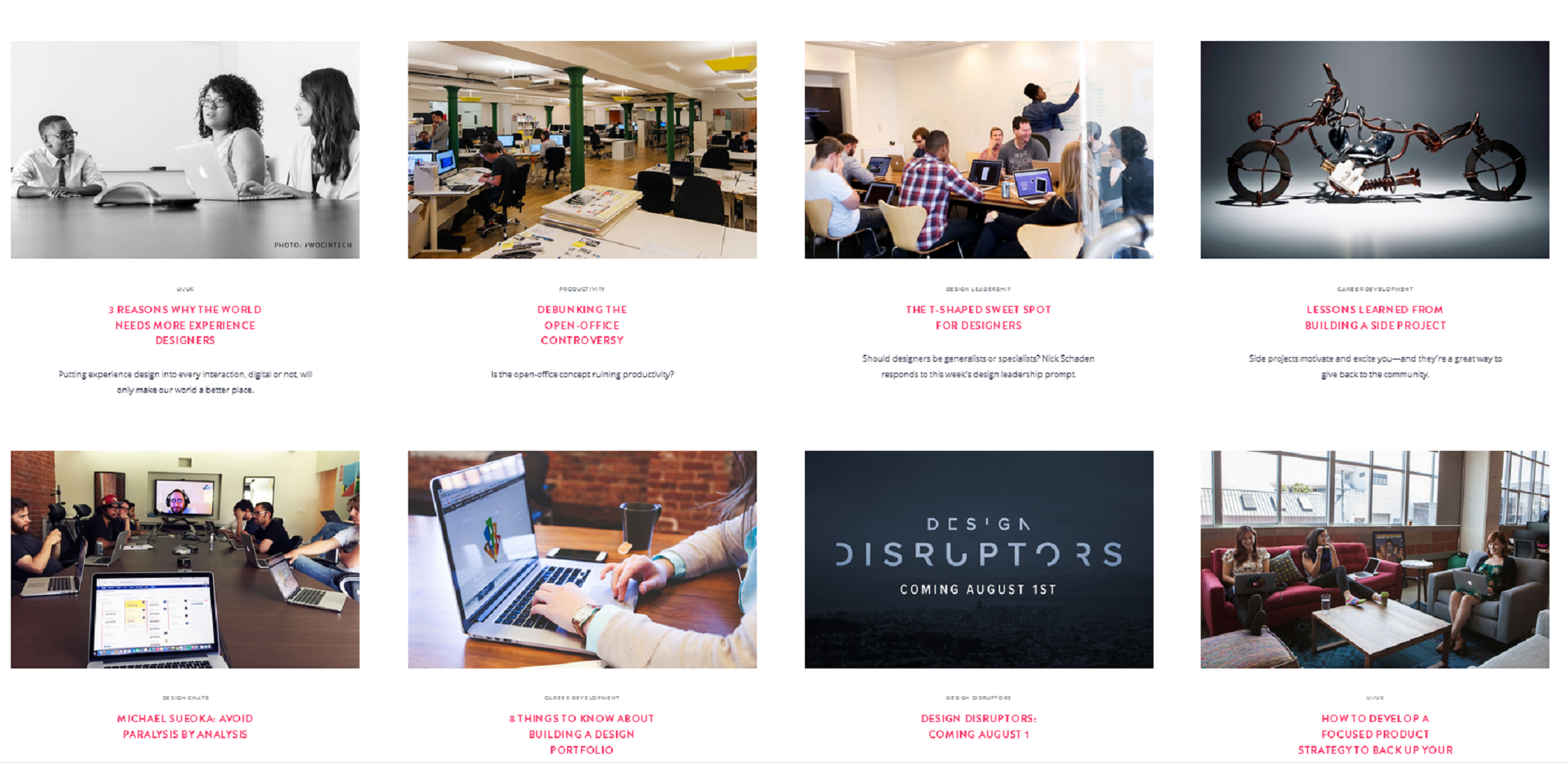 The conversation has moved from 'do you have a documented content marketing strategy' to 'how amazing is your content library?'. Hopefully, you're using good content discovery tools to keep replenishing clients' thirst for useful advice and tips. If you're not, you will pale against competitors who have amassed a huge following on the strength of their content.
There is a difference between content that just shows clients that you have something to share, against content that makes them sit up and say 'now that's something!'. Take InVision, a web and mobile prototyping platform simplifying collaboration between design and development. The company has built a vast blog subscriber base in a short time owing to their masterful content strategy.
InVision gives designers what they want : unique content that they don't already know or have access to. There's nothing vanilla about their posts, many offer insights you won't find elsewhere. They also have an excellent series where they interview design teams at different companies – including the likes of Prezi and Netflix – offering readers an inside view from the comfort of their workstations.
Get marketers, sales manager, content writers, and occasionally, C-suite members to brainstorm at editorial meetings.
Following from tip 1 discussed above, create content targeted at different client/customer groups
Use imagery – infographics, photos and videos – to express more effectively what words alone cannot
Try to showcase your brand's personality through your content. Video hosting company Wista, for instance, uses humor really well to amp up the entertainment and utility value of their posts.
Leverage resources beyond your in-house team, such as by conducting interviews of clients and influencers in your industry.
Use a quality content curation app to plan your content calendar more efficiently
Review what type of content is working and what isn't.
Use content and social media analytics tools to understand how best to plan your content marketing resources.
3. Make it participatory and shareable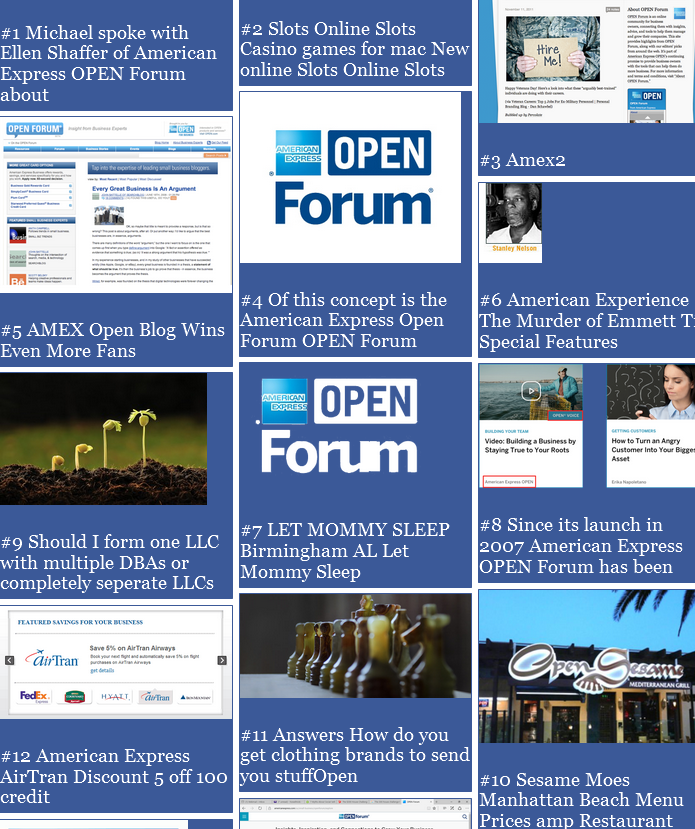 Forums and knowledge hubs keep businesses coming back for more, either to share or receive information. American Express does this exceptionally well. AMEX OPEN is the company's B2B division providing business credit cards to businesses of all sizes. Small businesses benefit tremendously from the OPEN forum, a hub of insights, knowledge and skills. That's not all, the website is highly participatory, enabling businesses to make connections and giving them the exposure that they can leverage to build awareness and do more business.
The Idea Hub is a useful forum that allows members to network with one another as well as with industry experts, and share ideas on a number of topics of interest (social media marketing is a popular topic). The OPEN forum has a streaming timeline that gives you the opportunity to ask questions and share answers directly with the community. Within the forum, there are circles – such as CEO BootCamp circles that offer the online version of the regular boot camp events held in different cities.
Explore the business case for adding a forum to your website. With members asking questions and contributing posts, it can serve as a content generation machine, and support your SEO efforts. It can also be a platform where you talk about your product/service and share announcements about your business, from time to time.
Do you have any B2B content marketing tips to share?
Image Credit : Giphy